Managing Online Reviews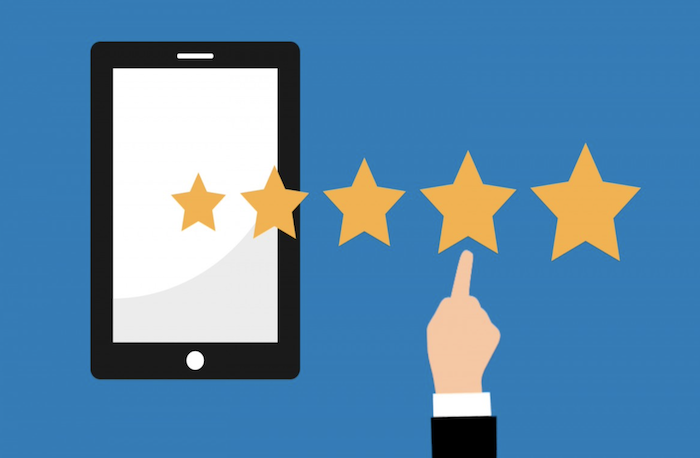 August 28, 2023
It probably comes as no surprise to most kitchen and bath design firm owners that a customer's journey to find them starts with an online search. Most potential customers immediately turn to Google or other search engines when they are considering a home remodeling project. But did you know that nearly 60% of consumers will run a deeper Internet search on your company before they hire you? And a whopping 90% will also read online reviews before they pull the trigger.
When people are pleased with their remodeling project, they are less likely to leave a review unless they're encouraged to do so by their contractor or customer service representative (CSR). However, people are much more likely to turn to the Internet to voice their complaints when they are displeased with the service they received. That's just human nature.
If you aren't paying attention to your online reviews, you might be missing an opportunity to correct misconceptions and assure readers that you are paying attention to your customer complaints.
This is not an area to take lightly. A public relations agency that specializes in home remodeling, contracting or construction might be necessary to keep up with these reviews if you don't have an employee who can be dedicated to this task.
As you begin to seriously consider your online reviews, here are a few tips for handling reviews professionally.
Don't Write False Online Reviews
This has been tried many times and, for the most part, it rarely ends well. Keep in mind that this is not only unethical but can make your company seem petty. It can seriously damage your credibility and trustworthiness if consumers find out that you've been writing good reviews for yourself while bad-mouthing your competitors.
Consumers aren't dumb. No matter how sneaky you might think you're being, you probably aren't as inconspicuous as you think you are. Internet users can generally figure out which reviews are real and which are fake from the tone and issue. And if your competitors follow a few cues and Internet breadcrumbs, they can call you out or even sue you. It's not worth it.
Read and Promptly Respond to Online Reviews
If you are operating a healthy business, this task can be daunting because of the sheer number of reviews. But you need to stay on top of all your reviews, both good and bad. For good reviews, simply acknowledging them should be enough. If someone takes the time to write a good review, it's just good business to respond with a "thank you" or other form of recognition.
For bad reviews, remember that your responses will be seen by everyone. Even if you plan on calling the reviewer, you need to answer the complaint online so that future readers will see that you are responsive.
You can keep your responses simple, and still get the point across to potential clients that you are working on or have already remedied the situation.
There is no need to rehash the issue online. Simply acknowledge the complaint with empathy and state that you are contacting the reviewer offline.
But regardless of the tenor of the review, you should try to respond as soon as possible. Letting reviews languish online for months with no acknowledgement tells potential clients that you don't care enough about your customers to recognize their efforts to provide feedback.
Don't Try to Sell Services on Review Platforms
You have a website, a sales team, CSRs and an advertising budget. With all those options, you don't need to drop sales pitches onto your review platforms. People know when they're being sold to, and they don't like this maneuver when they are trying to register a complaint.
The best way to handle a bad review is to talk to the customer as though they were a friend. You wouldn't try to sell your friend something new if they were less than pleased about the service they'd already received. So don't do it to your customers, either.
Make Your Response Meaningful
It's also imperative that you put some thought into your responses.
If you've ever gone to other review platforms, read through a series of answers to reviews and discovered they all sound the same, you know that these responses are probably not heartfelt. Customers can see that, too.
People want to see that a real person is responding to their reviews because they are looking to make a connection to have their good word or complaint heard.
Ask for Online Reviews
If you're looking at your reviews platforms and don't seem to be getting much positive feedback, there's only one thing you can do to spur that action: ask your satisfied customers for their thoughts.
Many kitchen and bath remodeling service owners and their contractors have a hard time asking customers for these reviews but given how much stock potential clients put in real reviews today, it's a necessity.
And since so many consumers now read these reviews, it's perfectly acceptable to request your clients contribute to your Google Reviews and Yelp pages. Getting your company's contractors to ask for reviews can be easy if you provide them with incentives.
You can also encourage your customers to leave good reviews by printing out cards or instructions on invoices that provide them with advice on how to leave a review.
The most crucial thing to keep in mind, though, is to avoid reacting inappropriately to negative assessments. It makes sense that you are proud of the work you've done to establish your design business, so it could be challenging for you to resist being defensive when you read a negative review.
Don't take the review personally and become angry at the reviewer. Remember that your reaction will be visible to everyone on the Internet, and that the Internet is forever. It is not possible to delete the screenshots that other people may have captured of your poor judgment after you respond inappropriately to a negative review.
This may be another justification for working with a public relations agency to monitor your evaluations. These specialists can monitor your reviews, won't take them personally and will craft prompt, professional responses.
Remember that everyone gets good and bad reviews. Responding quickly and being truthful and professional in your response are some of the best ways to reduce negative feedback. And if you resolve the customer's problem well, you could always ask for an updated review. This can turn a negative review into a positive one, which makes happy customers and gives your team a great story to tell.
—By Heather Ripley, founder and CEO of Ripley PR, an elite global public relations agency specializing in the skilled trades, B2B tech and franchising industries
Image: Creative Commons