MasterBrand Named One of America's Safest Companies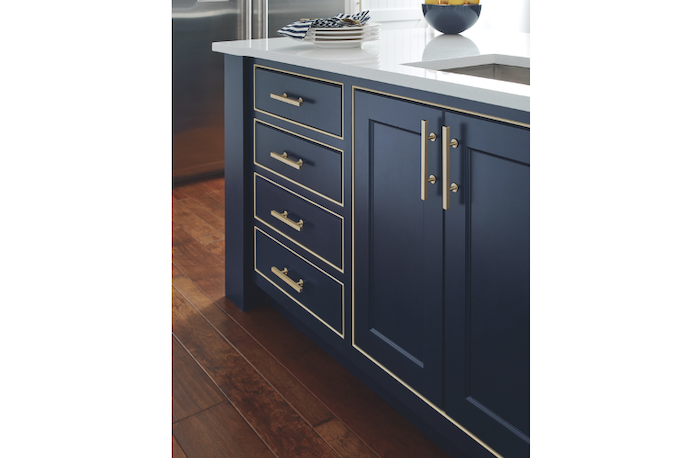 September 18, 2023
MasterBrand, Inc., the largest residential cabinet manufacturer in North America, has been named one of America's Safest Companies by EHS Today, the leading publication for safety professionals in the United States.
"We are thrilled to be recognized as one of America's Safest Companies by EHS Today. As a leader in our industry, we feel that safety is not just an aspirational goal, it is the core way of working across our more than 20 sites each day," said Dave Banyard, MasterBrand's president and CEO.
EHS Today is the go-to publication on trends, management strategies, and regulatory updates helping organizations provide safe and healthy work sites. Since 2002, only ten organizations annually earn this award in recognition of their safety efforts.
To be considered as one of America's Safest Companies, organizations must submit a rigorous and detailed accounting that demonstrates excellence across several areas of health and safety:
Support from leadership and management for EHS efforts
Employee involvement in the EHS process
Innovative solutions to safety challenges
Injury and illness rates lower than the average for their industries
Comprehensive training programs
Evidence that prevention of incidents is the cornerstone of the safety process
Good communication about the value of safety
Substantiated benefits of the safety process
"Our EHS and operations leaders work tirelessly to provide our employees with the safest work environment in manufacturing. All our 13,000 employees have a shared ownership in safety that is exhibited through our robust behavior-based safety programming, our ergonomics initiatives, and our laser focus on severe injury and fatality risk that drives our overall safety culture," said Brice Grinstead, vice president of environmental, health, safety & security.
Each year, EHS Today compiles its America's Safest Companies list with a goal of not only honoring companies that demonstrate excellence in safety leadership, but also raising the bar for safety across all industries from manufacturing to medical and agriculture to hospitality.
"Safety is a shared responsibility at MasterBrand that we take very seriously. It's the foundation of all we do, and this award demonstrates our continued efforts to promote ESG initiatives throughout our organization. I could not be prouder of our teams for this outstanding achievement," said Banyard.
MasterBrand will be presented with an award recognizing this achievement during a ceremony at EHS Today's Safety Leadership Conference in Orlando, FL, September 18-20, 2023.