MaxLite Partners with Habitat for Humanity for Home Builders Blitz
---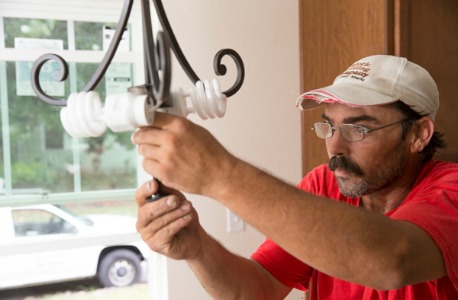 June 10, 2015
MaxLite is teaming with Habitat for Humanity to build homes and hope in partnership with more than 200 low-income families during Habitat for Humanity's annual Home Builders Blitz through June 12.
"MaxLite is proud to support Habitat for Humanity's home-building efforts and to make quality, energy-efficient lighting accessible for families in need of affordable housing," said MaxLite CEO Yon Sung.
During the annual building event, Habitat for Humanity recruits and partners with local professional builders, who provide labor, funding and materials while coordinating the project through its completion. This partnership allows Habitat affiliates to serve more families without the usual tasks of raising funds and recruiting volunteers. Habitat for Humanity has hosted four other national Home Builders Blitz events since 2006, with nearly 1,400 homes having been built by construction professionals. 
MaxLite is partnering with Habitat for Humanity in helping the nonprofit build homes with families in need of decent, affordable housing in Orlando, Florida; Winston Salem, North Carolina; Raleigh, North Carolina; Nashville, Tennessee and Omaha, Nebraska by contributing more than 20,000 LED and CFL lamps and luminaires. With the installation of energy-efficient lighting, Habitat homeowners will save money on electricity costs and change their light bulbs much less frequently. LED lamps use 80 percent less energy than incandescent bulbs and have a lifetime of 25,000 – 50,000 hours, according to the U.S. Department of Energy.
MaxLite has supported Habitat for Humanity's efforts since 2012, donating lamps and lighting fixtures to be used in the Home Builders Blitz and sold through Habitat ReStore resale outlets. ReStores are nonprofit home improvement stores and donation centers that sell goods at a fraction of the retail price, helping local Habitat affiliates fund the construction of homes within their communities. MaxLite works with utilities and their energy-saving rebate programs across the country to provide additional discounts on lighting products for ReStores. MaxLite products are currently sold at 130 ReStores nationwide.