May 30 is World Interiors Day
---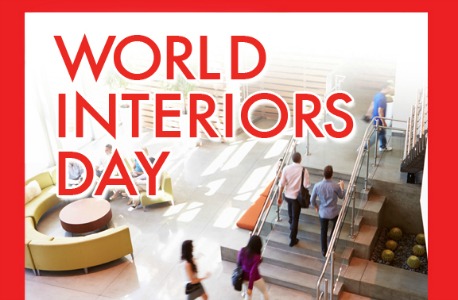 May 27, 2015
The American Society for Interior Designers (ASID) has teamed up with the International Federation of Interior Architects/Designers (IFI) to celebrate World Interiors Day on Saturday, May 30, 2015.
The 2015 theme for World Interiors Day is "Design for All." ASID encourages its members and all design professionals to utilize this annual event to highlight the philanthropic work being done within the interior design community and the movement to bring impactful design to all people, regardless of socio-economic status, physical ability, age or well-being.
"We know emphatically that interior design changes lives; creates better places to live, work, play and heal and brings communities together," said Randy Fiser, ASID CEO. "Sometimes the organizations that need it most: women's shelters, churches, soup kitchens and others, frequently do not have the resources or time to revitalize the environments in which they deliver their services. By applying good design to all aspects of our lives, we can create more inclusive environments."
This World Interiors Day, ASID is asking all design professionals to give back to their communities and to recognize the ASID chapters and members who donate more than $10 million in services annually to their communities.