Mercato Place Debuts Surfacing Samples with Durasein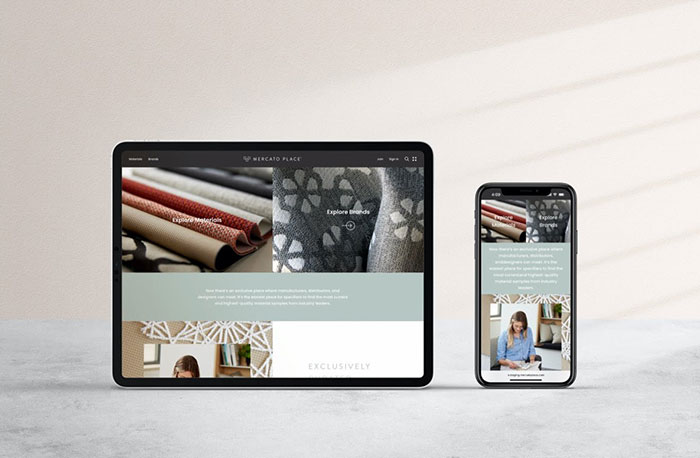 June 27, 2022
Following its successful launch in January, Mercato Place, the online resource for specifiers to easily explore and source trends and free material samples, is excited to announce its first category expansion: Surfaces. The first partner in this category is Durasein, a leading global manufacturer of premium solid surface products.
Mercato Place has been expanding its offerings since its launch. In fact, over the past 4 months, the company has added eight brands to its roster of textile manufacturers. This new category expansion into Surfaces addresses industry needs by offering designers easy access to a more complete suite of products suitable for every type of project.
Durasein, a leader in the solid surface category, prides itself on being creative and collaborative. The material can be fabricated for any surface, shape or form, allowing for maximum creativity and flexibility. This high level of customization encourages designers to go bigger and bolder with design.
"Category expansion has been in our sightlines since the beginning and Durasein is a perfect partner to break this new ground with," said Mercato Place president and founder, Ray Sayers. "We've been working hard to grow our roster of manufacturers and designers and believe this new category expansion will bring added value to our community."
According to Michael Bustin, global chief growth officer of Durasein, "We're excited to be partnering with Mercato Place to expand our reach to a new and potentially untapped set of designers. There are a lot of synergies between our companies and I'm pleased to be able to help support the design community through their innovative platform."
Mercato Place's library is constantly growing and full of the brightest and most respected brands. Designers will find a beautifully curated collection of the latest styles and trends from brand partners including Arc-Com, Camira Fabrics, Designtex, Fabric Innovations, Fil Doux, HBF Textiles, Kravet Contract, Luna Textiles, Luxe Surfaces, Magitex Décor, Mayer Fabrics, Momentum, Patty Madden Wallcovering, Room & Board Business Interiors, Ultrafabrics, Valley Forge Fabrics, Bella Dura, Crypton, InsideOut Performance Fabrics, and Nanotex