Mitchell Gold + Bob Williams Appoints Chris Moye as Interim CEO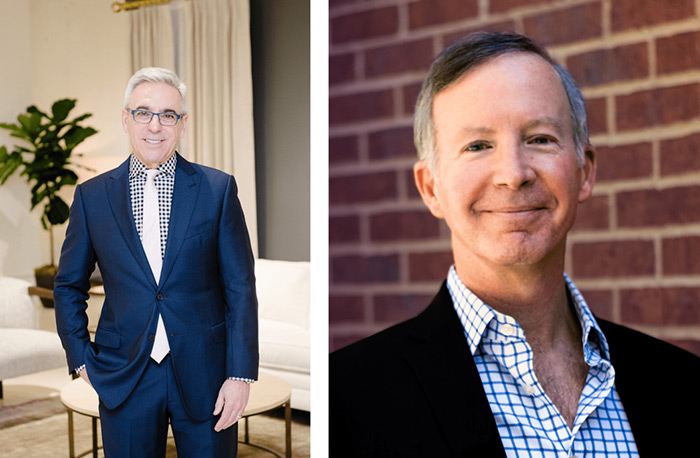 May 2, 2023
This article was originally published on May 2, 2023; it was updated on August 28, 2023.
Modern American home retailer, Mitchell Gold + Bob Williams has announced its closure, effective immediately. The move was made approximately three months after the appointment of Chris Moye as interim CEO and board member.   
As reported by local newspaper The Taylorsville Times, a letter from Moye was posted on the door of the office building. The letter reads as follows:
August 26, 2023
Via Mail and Email
Re: Notice to Employees Regarding Separation Due to Facility Closure
Dear Employee:
The purpose of this letter is to provide you with official notice under the federal Worker Adjustment and Retraining Notification Act (WARN).
As you may know, the current economic climate has presented significant challenges to the furniture industry. While we have been buoyed by the support of our wonderful employees, like yourself, The Mitchell Gold Co. d/b/a Mitchell Gold + Bob Williams (the "Company") has recently and unexpectedly learned that we are unable to secure critical financing to continue business operations. In the wake of this unfortunate development, the Company will sadly need to wind down operations and terminate the employment of our employees beginning on August 26, 2023.
Because these events were unforeseen, we were unable to provide you and others with more notice of this difficult decision.
Your position will be affected by these events, and your last day of employment with the Company is expected to be on October 25, 2023, unless you are asked to perform additional services during the 14 day period from that date (or your layoff date is otherwise revised from that date). We are sorry to have to bring you this news.
There are no "bumping rights" to determine who will be separated, and this is a permanent separation. We are also notifying the appropriate local elected officials and the State's Dislocated Worker and Rapid Response Unit so that you and other employees can be provided as much assistance and opportunity as possible.
With respect to final pay, you will be paid your final wages, if any, up through your last day of employment. Any benefits from the Company, including health insurance benefits, will end on August 31, 2023.
You may be eligible for continuation of certain Company Benefits at your expense through the Consolidated Omnibus Budget Reconciliation Act of 1985 ("COBRA"). Information related to continuation of these benefits will be mailed to you separately. You should contact your local unemployment office for information regarding the availability of unemployment insurance benefits (https://www.des.nc.gov/individuals/apply-unemployment).
We regret that this difficult and unexpected situation has made this necessary. We also thank you for your service and dedication to the Company and we wish you and your family the best during this transition.
Should you have any questions about the matters contained in this notice or any other issues, please feel free to contact me.
Sincerely,
Chris Moye
The Mitchell Gold Co.
Founded in 1989, Mitchell Gold + Bob Williams celebrated creativity through storied in-house collections inspired by art, materiality and the modern world, as well as collaborations with leading industry tastemakers such as Brigette Romanek and Rafael de Cárdenas. 
Chris Moye's predecessor, Allison O'Connor, stepped down as president & CEO at Mitchell Gold + Bob Williams in April 2023.  
Find more design industry news here.