NARI and LIPI Announce Living in Place Certification Class
---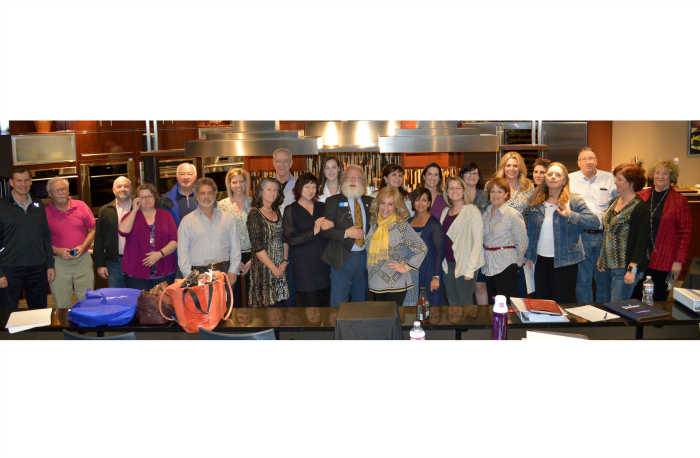 July 10, 2017
The National Association of the Remodeling Industry (NARI), the trade association dedicated to the professional remodeling industry, announces a Joint Education and Marketing Partnership with the Living In Place Institute (LIPI). LIPI has developed the nationwide Certified Living In Place Professional (CLIPP) training program that joins together remodelers, contractors, designers, medical professionals and manufacturers along with other experts into interprofessional networks and fits LIPI's vision, "All Homes Accessible, Comfortable and Safe."
NARI, whose slogan is Remodeling Done Right, has roots that go back to 1935, and today NARI has 52 chapters nationwide and more than 6,000 members in 49 states. NARI's Core Purpose is to advance and promote the remodeling industry's professionalism, product and vital public purpose. LIPI provides education and certification classes across the nation that foster interprofessional networks of experts from different fields working together in an unprecedented movement focusing on home accessibility and safety.
NARI and LIPI recognize, as the AARP reports, that approximately 90 percent of seniors wish to continue living in their current home as long as possible. Those homeowners may, but probably do not, know what modifications are needed to help them meet their goal. NARI members who are CLIPP Certified are the most appropriate professionals to help make the necessary changes and to ensure that those modifications are performed properly.
NARI and LIPI recognize that current annual U.S. expenditures are approaching $68 billion for direct medical costs due to falls, with the majority of those falls occurring at home. For the 300,000 individuals who turn 65 years old every month, falls can be reduced through better home design and the proper installation of safety products.
The CLIPP training program covers important and relevant topics such as:
Importance of Interprofessional Teams for Living In Place
Statistics & Trends in the Living In Place Market
Medical, Pharmaceutical and Cognitive Issues of Aging
Designs, Products and Installation for Living In Place
Experiential Lunch
The Importance of Using a Standardized Electronic Checklist
How to Market to these Clients