New Book from FREDERIC Magazine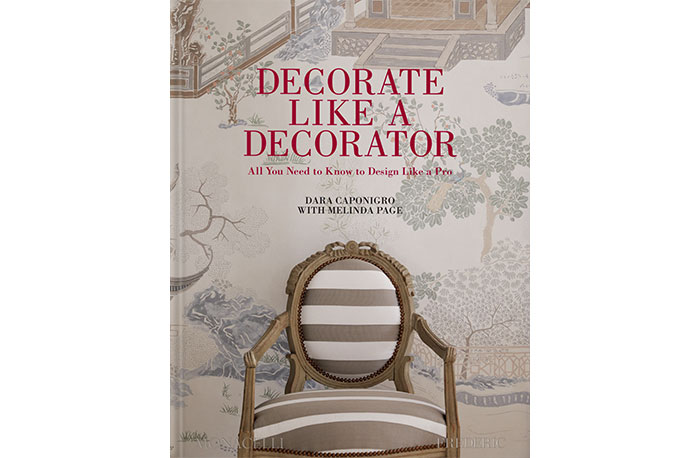 November 20, 2023
Following the successful release of Schumacher and Monacelli's two recent publications — "Charm School: The Schumacher Guide to Traditional Decorating for Today" (2023) and "Blue and White Done Right: The Classic Color Combination for Every Decorating Style" (2023) — comes an eye-opening volume from FREDERIC magazine that will win over experienced and aspiring decorators alike. "Decorate Like a Decorator: All You Need to Know to Design Like a Pro" delightfully divulges an inspiring variety of expert decorating tips and tricks of the trade.
This debut book from FREDERIC magazine delivers the most unexpected and innovative ideas that will teach anyone how to transform a room from standard to sensational. This comprehensive and lavish guide is organized thematically into 21 chapters — Pelmets & Valances, Accent Paint, Fabrics on Walls, Wallpaper on Ceilings, Matching Pattern on Pattern, Hanging Art and muchmore. With unexpected design as its beacon, the book shares more than 100 insider tips, such as how to use stripes on the bias, upholstery doors, deploy curtain tiebacks, hang plates on walls and fabricate bespoke lampshades, to name a few.
"Decorate Like a Decorator" is illustrated with more than 200 images that showcase the most impressive yet approachable decorating ideas. Among the featured interiors are rooms by some of the world's most celebrated designers, among them Billy Cotton, Rita Konig, Charlap Hyman & Herrero, Sara Ruffin Costello, Veere Grenney, Redd Kaihoi and Tom Scheerer — and captured by some of the top photographers in the field, including François Halard, Stephen Kent Johnson, Tim Lenz, Brie Williams and Simon Upton.
Opening with a thoughtful introduction by Dara Capinagro, creative director of Schumacher and editor in chief of FREDERIC magazine, the book is a survey that will simultaneously inform and inspire, as well as help readers live more beautifully. Caponigro was previously editor of Veranda, founding editor and style director of Domino, and design director at Elle Decor. She is the co-author of the New York Times bestseller "Domino:The Book of Decorating," as well as the author of "The Authentics" and "S Is for Style."
"Decorate Like a Decorator: All You Need to Know to Design Like a Pro" is scheduled to publish  on April 17, 2024.
Photo credit: FREDERIC magazine