New Members Join NKBA Global Connect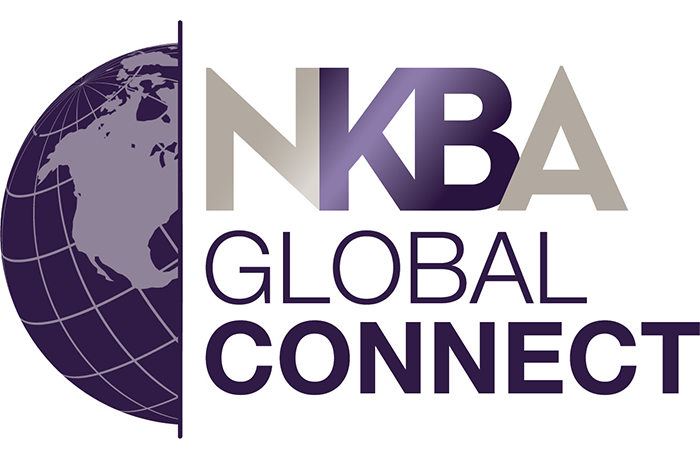 May 23, 2022
The National Kitchen & Bath Association (NKBA), the North American authority on all things residential kitchen and bath, announces its newest NKBA Global Connect subscribers — TEKCOM Corp., Robam and Chariot International.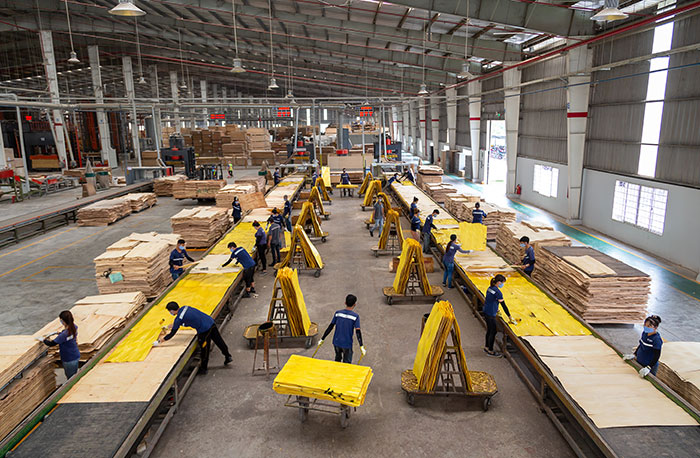 Founded in 2005, TEKCOM has quickly grown and expanded the business from a small factory to two manufacturing facilities of total 1,184,030 square feet.
"TEKCOM is proud to be one of the leading plywood manufacturers in Vietnam," said Huy Vu, TEKCOM CEO. "We believe plywood is a rising star among many wooden solutions as it proves to have many outstanding structural benefits (durability, bending and bonding strength), especially health-friendly features."
For the past decade, TEKCOM has continually challenged itself to develop innovative solutions for construction and architectural design. 
In 2019 a strategic step was taken, and Furniture and Kitchen Cabinet were added to the product portfolio. These products are much-demanded aesthetics and functionality combined with health-and environmental friendliness. 
TEKCOM is committed to establishing a corporate culture that prioritizes safety, health and environment, to ensure a safe and healthy workplace for all employees, and to protect the environment. More than 95% of the sourcing materials are made from their origin country (Vietnam) and are all legally sourced. The rest of the materials are sourced from neighboring countries and are all certified.
"North America has a fast-growing kitchen cabinet market that TEKCOM has not fully introduced us into. Our vision is being a sustainable leading RTA cabinet manufacturer in the South-East Asia region, building long-term partnerships with our current and potential partners worldwide," said Vu.
For more than 43 years, Robam has been focusing on high-end kitchen appliances and has become the world-class leader in premium kitchen appliances. According to Euromonitor, Robam ranks No.1 in global sales of built-in cooktops and range hoods for seven consecutive years.
Robam started in 1979 with the dream of common prosperity for the village and produce a range hood to improve the human cooking environment. With the development of the market, Robam, headquartered in Hangzhou, Zhejiang Province, China, began to focus on cooking itself and all kinds of kitchen appliances. Today, the company's mission and vision are to create all the beautiful aspirations of human beings for kitchen life and to become a world-class century-old enterprise leading the change of cooking life.
"Among other overseas markets such as Austria, Malaysia, India, the Middle East we have entered now, the North American market is considered as Robam's strategic overseas market," said Elvis Chen, Robam regional manager for the American market. "We have finally developed products suitable for the North American market, including range hoods, cooktops, ranges, ovens, dishwashers, etc. We're placing emphasis on our brand construction and communication to let more local community get familiar with our brand and enjoy our products and services."
Robam's product development is committed to creating more value for the North American market and bringing more inspiration to cooking life. Robam is looking to bring more advanced technologies and products based on the American market's characteristics and consumers' culinary demands.
"We mainly focus on the east coast of the United States and also the western part because we have established dozens of stores and over 50 retail terminals in these areas, where consumers can enjoy advanced service in pre-sale, in-sale, and after-sale process," continued Chen. "We hope to bring the North American users a higher quality of kitchen life experience."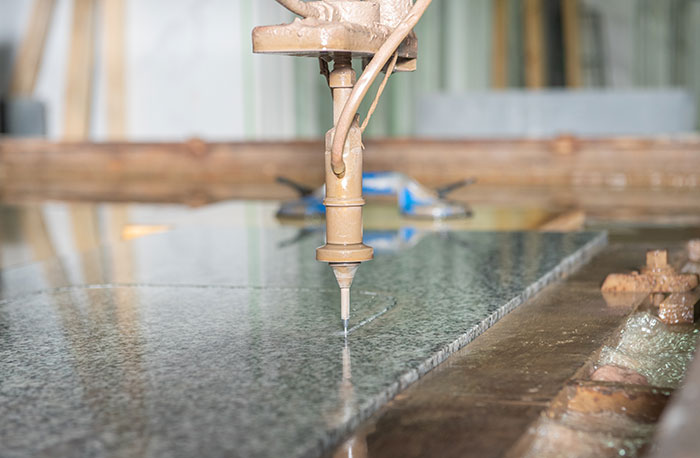 Chariot International is an Indian Stone Company that has been exporting locally quarried natural stones since 1994.
During the past 25 years, Chariot International has committed to cultivating a global presence by expanding offices & warehouses to the U.S., Europe and Asia. With its headquarters in Bangalore, India, 115 employees and seven manufacturing locations nationwide, including its pride and joy — the only fully automated cut-to-size stone fabrication facility in India — Chariot International has become a well-established and reputable manufacturing and exporting business of sandstone, granite, quartz, porcelain materials and more.
"We are the only company that is fully automated," said Kristofer J Putz, assistant vice president, Chariot International. 
Chariot International's sourcing philosophy is unique in that the company has established its facilities and partnerships with equity investments closest to the quarries to reduce transportation costs. Besides having an in-house granite plant, Chariot has partnered with additional quartz facilities located near their facility that also share the same values and objectives — to supply all customers with premium quality quartz slabs, processed under the strictest of international standards and at unrivaled prices.
"We want to capture the whole North American market and become the biggest supporter and partner for K&B commercial and residential requirements," said Sandeep K. Wadhwa, managing director at Chariot International. "Currently we are in New York, Atlanta and Florida, however, we would like to expand and are excited to demonstrate our abilities at KBIS and through our membership in the NKBA." 
The NKBA Global Connect Subscription program offers companies like these three new members a robust package of resources and connections to help international brands enter the North American kitchen and bath marketplace.  Access to industry experts, proprietary NKBA market data, North American design and construction insights, VIP events and networking programs give NKBA Global Connect Subscribers a unique view into the market before they commit to launching. For more information on NKBA Global Connect please contact globalconnect@nkba.org.