NKBA Announces Changes to Design Certification Program
---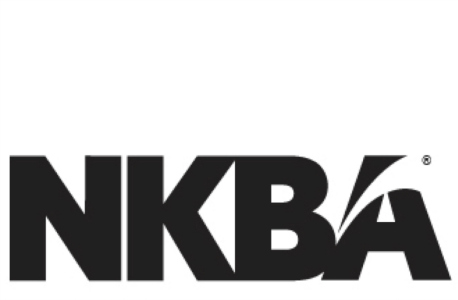 January 8, 2016
The National Kitchen & Bath Association (NKBA) announced changes to its design certification program with a goal of raising the bar on industry professionalism while simplifying the complexity of the certification process.
The changes include the introduction of a new Certified Kitchen and Bath Designer (CKBD) accreditation integrating two existing certifications: the Certified Kitchen Designer (CKD) and Certified Bath Designer (CBD) designation.  Other updates include more rigorous continuing education unit (CEU) requirements and more convenient access to testing. Candidates interested in applying for NKBA certifications will now be able to do so year-round at more than 300 computerized testing facilities in the United States and Canada.
The enhancements to the certification program are a result of the work of the Certification Task Force, led by Chair Denise Dick, CMKBD, in response to member surveys, as well as member requests for exams that are more accessible to potential candidates. All changes will go into effect on July 1, 2016.
New Certification 
Starting July 1, 2016, the NKBA will offer a new certification that identifies a Certified Kitchen and Bath Designer (CKBD) expert through a single, consolidated exam.
NKBA members who already have earned their CKD and CBD appellations will retain their certifications. Individual CKD and CBD exams will not be offered following the Spring 2016 exam window that ends April 13, 2016.
Members who desire the new CKBD certification and currently hold the CKD appellation will be able to sit for the bath-only portion of the CKBD exam, and likewise, members who hold the CBD appellation will be able to sit for the kitchen-only portion of the CKBD exam.
"The NKBA recognizes the importance of maintaining professional development and design certifications, and we want to strengthen these standards and, at the same time, allow students and non-certified members better access to these training resources," says Bill Darcy, NKBA CEO.
Increased CEU Requirements 
Following the recommendation of the Certification Task Force, all certified NKBA members will now be required to earn 20 CEU hours, up from 12, per two-year cycle beginning with the next professional development cycle that runs from July 1, 2016 to June 30, 2018.
"By requiring more rigorous CEU program requirements, the NKBA will be regarded as the gold standard in continuing industry education, and this will greatly increase the value of our members' achievements," concludes Darcy.  
Expanded Associate Certification 
Students attending one of the 40 NKBA-accredited college programs may now sit for the Associate Kitchen & Bath Designer (AKBD) exam prior to graduation, after completing at least 85 percent of their kitchen and bath coursework.  Other members must still meet the same two-year experience and 30-education-hour requirements to be eligible for the AKBD exam.