NKBA Speakers for KBIS 2015 Share a Focus on the Future
---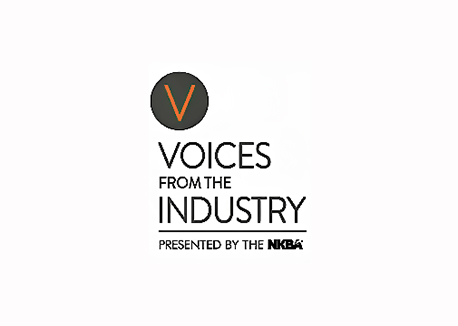 December 25, 2014
The National Kitchen & Bath Association (NKBA) recently announced details of the Voices From the Industry Conference (VFTI) for the upcoming Kitchen and Bath Industry Show (KBIS), to be held January 20–22, 2015, in Las Vegas.
Sponsored by Bath Fitter, VFTI will feature over 90 conference sessions, with many offering Continuing Education Units (CEUs) recognized by the NKBA and several affiliated industry associations. The VFTI Conference will also include presentations from two speakers with a focus on the future of the kitchen and bath industry: Jason Tester of the Institute for the Future (IFTF); and Kevin Murphy, Chief Operating Officer of Ferguson Enterprises, who will deliver the State of the Industry address.
On Tuesday, Jan. 20 from 2:00 to 3:00 pm, Jason Tester, research director at the Institute for the Future, will reveal research and insights into the future of design, and explain how technology and human behavior play a role. The topic of his talk will be Design for Balance in the Home of 2030 . In his role with IFTF, Tester focuses on three key areas: research on how people use emerging technologies, the application of design to future research, and facilitating groups to stimulate insights and implications about the future. 

On Wednesday, Jan. 21 at 1:30pm Kevin Murphy, COO of Ferguson Enterprises, will deliver the State of the Industry Address at the Westgate Hotel. The topic of his address will be, Embrace Change: Fear Status Quo.
"It's an exciting time in our industry, that's for sure," said Murphy. "But it isn't a time in which we can sit still and expect success to come to us. I look forward to talking about how our industry is evolving, what we're seeing today, and even more importantly, what we expect to see in the future."
Immediately preceding Mr. Murphy's address will be the NKBA's annual meeting. The meeting will feature an address by the association's CEO, Bill Darcy, who will update the membership on the State of the NKBA. The State of the Association presentation is a chance for members and non-members alike to gain detailed insight into the NKBA's work.
Many of the over 90 sessions featured at KBIS 2015 will offer continuing education units (CEUs) from the NKBA as well as other industry associations, such as NAHB (National Association of Homebuilders), NARI (National Association of the Remodeling Industry), and AIA (American Institute of Architects). The hour-long informational sessions are grouped into 11 conference blocks over three days and offer attendees a chance to hear presentations from their industry peers on a variety of current topics and trends. All VFTI sessions are aligned to one of NKBA University's learning paths: Design & Inspiration, Focus on the Customer, Business Management, and Sales & Marketing.
For complete details on the VFTI Conference offerings, including registration information, visit http://www.kbis.com/conference/conference-schedule/. Attendees should note that discounts are offered for those who register before Jan. 17, 2015.