NYLOFT Announces Partnership with Cubo Design Italy
---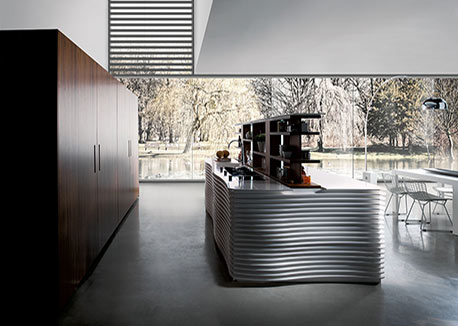 April 16, 2015
Since the 2002 opening of the NYLOFT showroom in Manhattan, the company has strived to introduce new and exciting products to the U.S. In that spirit, the company brings CUBO Design, the largest kitchen cabinetry manufacturer in Italy, to the States.
CUBO Design is the parent company for three kitchen manufacturers in Europe: BINOVA, TLK Kitchen and Miton (pictured), all of which offer clean lines and environmentally conscious materials and production.
CUBO Design, founded in 1960 by the Arangiaro family, is dedicated to bringing "Made in Italy" awareness to the U.S. TLK Kitchen stands for high-end design with the affordable pricing, while Miton offers more complex choices at an increased price point. The BINOVA lines are in harmony with contemporary lifestyles; transforming the kitchen into an increasingly personal space.