Optitune and Franke Home Solutions Announce Collaboration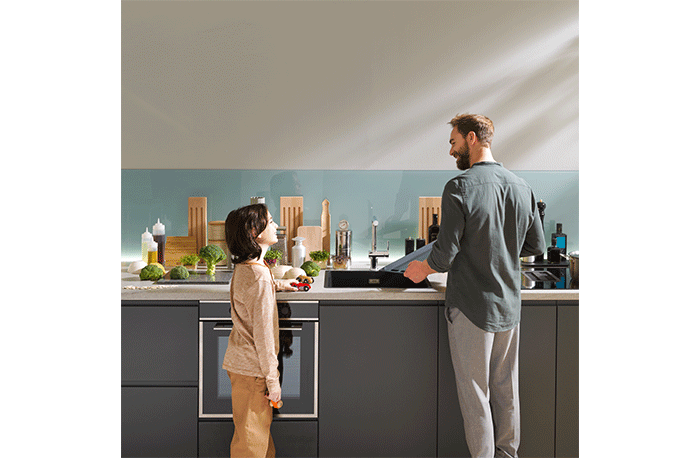 June 13, 2022
Optitune and Franke Home Solutions are starting a strategic collaboration for the development and use of OPTITUNE nanocoatings on FRANKE and FABER innovative designs in various product categories. Collaboration brings clear benefits to consumers by increased product durability, sustainability and long-lasting beauty. First consumer products are planned to be launched in 2022.
"FRANKE, with their long-standing reputation in high-quality innovative solutions for home environment, is an ideal partner for Optitune to explore together current and future consumer demands and fulfill them with our new technological solutions," says Jody Paulus, CEO at Optitune Oy. "Optitune has developed a range of siloxane-based coating products which are designed to improve performance of metal surfaces. The extremely robust coatings render surfaces easy-to-clean and highly durable. Optitune's coatings portfolio covers applications ranging from electronic displays and touch panels to home appliances and kitchen accessories."
Collaborating with Franke Home Solutions means bringing clear benefits to their end users in terms of:
resistance against abrasion
chemical and temperature stability
ensuring long-lasting beauty by making surfaces easier to clean and reducing the amount of water or detergents needed for cleaning.
Optitune Oy has developed ultra-thin nanocoatings for metal, glass and plastic surfaces based on its proprietary polysiloxane technology. Optitune´s nanocoatings remain invisible to the naked eye, while providing best-in-class performance. The introduction of improved surface solutions in applications such as consumer electronics, home appliances, kitchen sinks and kitchen accessories can significantly increase the life cycle of these products and provide end user with clear values: durability, sustainability and long-lasting visual beauty.