Perfecting Your Contracts to Protect Your Business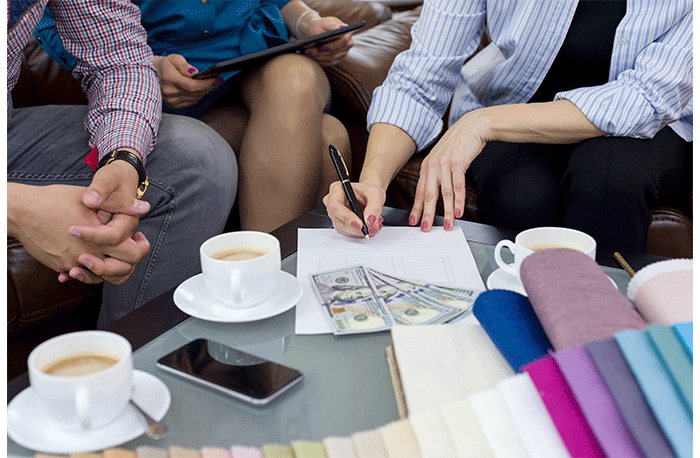 April 3, 2023
It is more important than ever to make sure your business is protected from downside risk. The best way to protect your business is by perfecting your contracts or letters of agreement; always think of your contract as a living document you can update as often as necessary. This article covers the areas you should review regularly.  
Perfecting Your Contracts: The Scope of Work
Though these may seem like small details, they can change the course of a project if there is any misunderstanding about who is making decisions and who has financial responsibility for those decisions. Same goes for communications. If you have a client who likes to discuss the job after 10 p.m. at night, you might want to create some boundaries or adjust your availability. Decide if you prefer phone, email, text or in person – they each have advantages and disadvantages.   
Make sure your agreement lists full contact information of all parties involved.

 

Define the areas included, a description of services you will be providing, how meetings will be conducted and who has final approval of all design-related components, including financial.

 

Define expectations regarding communications, hours of business, what is considered timely responses and who will handle the communications. 

 
Once you have these details delineated and agreed upon, you can move to the next section, which can have a major impact both positive and negative on your business. This is where you spell out the responsibilities of you and your client. 
Perfecting Your Contracts:
Terms & Conditions
Specify everything from delays, acts of God, storage fees, cancellation conditions, to warranty issues for labor and materials.

 

Detail how deliveries will be handled and where materials will be stored.

 

Describe how concealed work and existing conditions will be handled.

 

Include your policy on children left at home during the workday, as well as pets and house guests.

 

State what type of access is needed for the jobsite and how you will address additional work orders.

 

Define the chain of events if payment is not received.

 
Perfecting Your Contracts:
Materials & Specifications
The saying that a picture is worth 1,000 words was never more appropriate when it comes to your specification. Both written descriptions and images will help alleviate confusion or disagreement. When materials are taking months to arrive, memories can become hazy. Be clear and concise; these details are in the best interest of you and your client.  
Always include a detailed description of materials and finishes and require a signature of approval on all specifications.

 

Include disclaimers for variations in wood grain patterns and textures. For natural materials such as natural stone, include variations in patterns, colors and seam locations, if necessary.

 

Can your client shop your specifications for the project such as lighting, furniture and accessories?

 

If something is discontinued while you are waiting for delivery, how will you handle new selections and new costs, if any?

 
Perfecting Your Contracts:
Timelines
The terms you include regarding timelines may be dictated by state and local laws. Supply chain issues have created a new challenges. Use caution when stating specific dates. 
Define how the design process works and when presentations will be made.

 

How long is the procurement process?

 

What is the start and completion date?

 

How long will it take until the space is useable (substantial completion)? 

 

What will you do if the project takes longer than expected?

 
Perfecting Your Contracts:
Job Site Conditions
These terms will vary if you are providing design only or full remodels, but they still should be included. 
Where will the materials be stored once delivered to the job? Do they need a temperature- and humidity-controlled environment? Can they be stored on a different level of the building? 

 

Where will a dumpster be placed and how will construction debris be contained?

 

Will workers have access to bathroom facilities, or will there be a portable unit?

 

What precautions will be taken to control dust, asbestos, climate and adjacent rooms?

 

Who does cleanup at the end of the day?

 
Perfecting Your Contracts:

Compensation

Unless you are a donating your time and talents, you need to be very specific on compensation. There is nothing worse than chasing a client for money or possibly ending up in litigation over fees. These terms should be very specific. 
List payment terms and possible penalties for non-payment.

 

State exactly what you are being compensated for (design, drafting, materials, etc.) and how. Include if you are paid a flat fee, hourly, a percentage of the job and what that amount is. 

 

What type of payment do you accept and are there associated merchant fees?

 

What are cancellation terms and fees?

 

Who is responsible for payments and when those payments are due?

 
These are just some details you might want to delineate when perfecting your contracts. Always consult a lawyer familiar with the laws regarding remodeling and design work in your state. Think of some of the situations you encountered over the last few months that could have been resolved if you had included them in your existing agreement. Don't be afraid to review your contract line by line with your client before you both sign; your agreement is there to protect both parties.  
By Sharon Sherman, CKD, ASID, CID, NCIDQ, founder and principal of Thyme & Place Design
Photo: Valerii Honcharuk/Adobe Stock