Perlick to Turn Up the Heat at KBIS 2018 with Expansion into New Category
---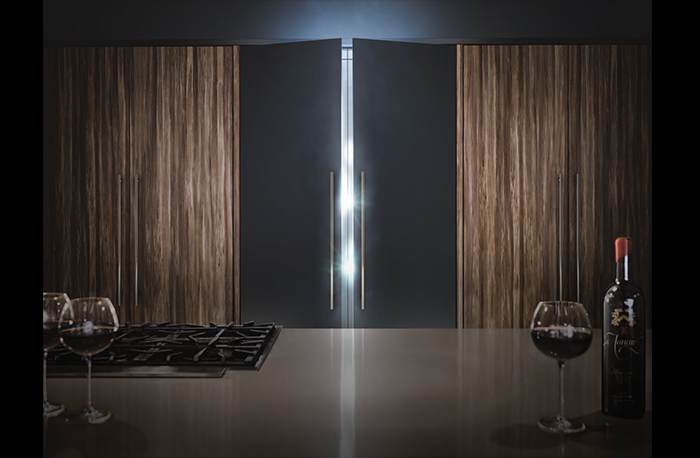 December 1, 2017
Perlick Corp., a recognized leader in residential refrigeration solutions, will set the Kitchen & Bath Industry Show (KBIS) 2018 on fire with the introduction of its new line of full-size luxury appliances. Bringing 100 years of commercial-quality innovation to the residential appliance industry, Perlick will officially launch the new line at booth W247, Jan. 9-11, 2018, in Orlando, giving industry professionals searching for the latest and greatest luxury units on the market the first look at the next generation of revolutionary appliances.
The Next Century of Perlick
Perlick's new line of luxury appliances builds upon the company's success in undercounter refrigeration with the introduction of 84-in.-tall column refrigerators, freezers and wine reserves and establishes Perlick as a key player in the cooking appliance category with exclusively engineered ranges and cooktops.
"We are thrilled to introduce this new line to the public after several years spent perfecting each and every aspect of its form and function," said Tim Ebner, vice president of marketing and business development for Perlick. "Our customers demand both beauty and performance – and that's exactly what they'll get with Perlick's new collection of home appliances."
Even before the official launch, the industry is buzzing: Perlick's new Column Wine Reserve was selected as a 2017 AD Great Design Award winner by Architectural Digest in October, among a limited number of new products recognized by the publication for truly best-in-class design.
Delicious is in the Details
Each appliance in Perlick's new line offers industry-exclusive features catering to the most discerning tastes. The new refrigeration units balance the company's history of professional-grade performance with the desire to highlight the beauty of fresh food and fine wine. Perlick's exclusive refrigeration system is based on precision temperature control and proven preservation technology to offer the ultimate restaurant chef experience at home. The collection features a mix of stainless steel finishes and custom LED theatre lighting to showcase food and drink at its finest.
Since its inception, Perlick has developed its products for maximum performance, using the highest-quality materials and incorporating cutting-edge technologies. Now the company brings that expertise to a new category with its innovative line of cooking appliances. Exclusively engineered, Perlick's line of ranges and cooktops – available in multiple sizes – will offer the highest BTU burner in the industry and unprecedented heat range on every burner, allowing for precise, versatile temperature control. Designed by the industry's leading experts on technology at Perlick's West Coast Innovation Center, the company's new line of cooking appliances is poised to change the way authentic home cooks expertly prepare and serve their favorite foods in the comfort of their own kitchens.
To get the first look at Perlick's new full-size appliance collection and learn about each units' industry-exclusive features, visit Perlick's KBIS 2018 booth (W247).