PIRCH Lands on List of "America's Most Promising Companies"
---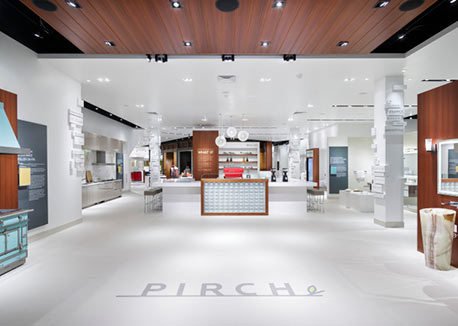 February 11, 2015
PIRCH now occupies the number 25 position on Forbes' annual ranking of America's Most Promising Companies – a list of 100 privately held, high-growth brands with bright futures.
"Appearing on this distinguished list at any point, in any business, would be a dream come true," said Jeffery R. Sears, CEO of PIRCH. "But to appear three times consecutively – and to have improved your ranking each time – makes us especially proud."
PIRCH carries a hand-culled array of brands for indoor and outdoor kitchens, laundry rooms and the bath, from decorative plumbing to entire health-and-wellness systems. The store offers consumers a 360-degree sensory experience, from live kitchens and grills to working showers, baths and sinks.
"Our sole mission is to help customers to "feather their nests" with products that inspire moments of joy in their homes," added Sears.
Currently in seven markets spread over four states, PIRCH will open its next store on March 21st at the Garden State Plaza (Paramus, N.J.), followed in early 2016 by the brand's first three-story location, in New York City's SOHO district.