Portobello America Celebrates Grand Opening of U.S. Plant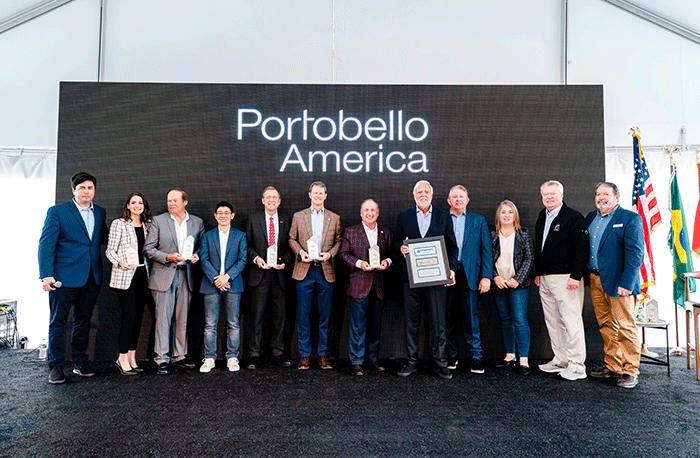 November 8, 2023
The doors to Portobello America's 986,000-sq.-ft., cutting-edge manufacturing facility in Baxter, Tennessee, were opened last month, as more than 500 guests from around the globe assembled in celebration of the event.
The opening inauguration ceremonies kicked off outdoors with light breakfast fare as Portobello executives, employees, partners, clients, press, family and friends were entertained with a live performance by the winner of "The Voice Season 17," Jake Hoot. Pedro Andrade, a Brazilian journalist and brand ambassador welcomed guests, introduced Portobello executives and presented a video documentary of the history of Portobello and how the company evolved to being in Baxter.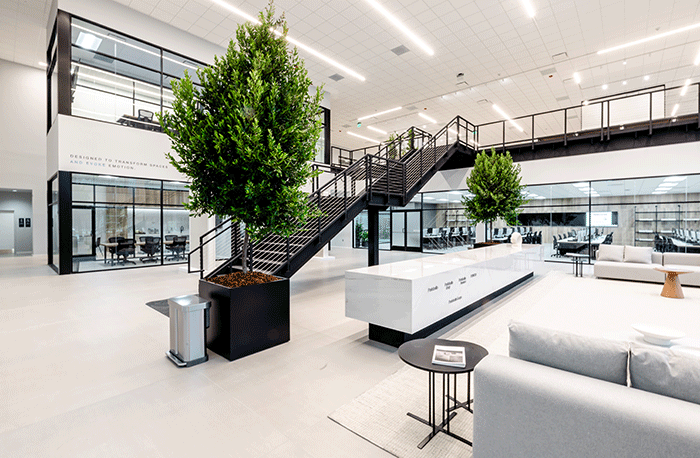 Cesar Gomes, Jr., Chairman of the Board of Directors of Portobello Grupo addressed guests and honored his parents, the founders of Portobello. His speech also shared his vision of the new U.S. operation.
"The facility was developed to meet the needs of American distributors," he said. "We have built a factory here not for mass production, but for flexibility. To attain the market with the right service. Service is the key to everyone's success — ours and yours!"
The ceremonial ribbon-cutting immediately followed with local and state officials and dignitaries, including County Mayor Randy Porter; Baxter Mayor John Martin and State Sen. Paul Bailey, joining the elated gathering. Attendees were led to the company's interactive, 10,000+ sq.-ft. showroom and state-of-the-art design lab. Guests received an exclusive preview of Portobello America's new 2023 fall collection and its new floor and wall tile portfolio, designed solely for the American Market.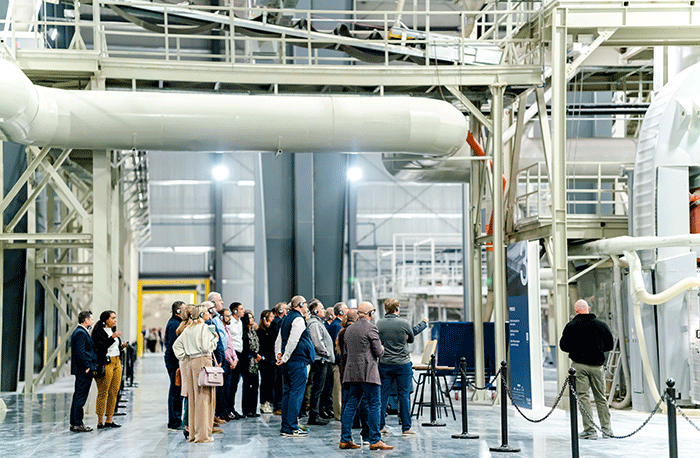 Guests were taken on guided tours of the factory to explore the latest advancements in tile manufacturing technology from production to packaging.
"Our entire organization was proud to present Portobello America to our guests after years of planning," said Portobello America CEO Luiz Felipe Brito. "We were overjoyed with the support of government officials, the Brazilian teams, our clients, friends and family, but most of all, our team here in the states. Their dedication has been unsurpassable, showing relentless effort to bring our dreams to reality."
Photo credit: Portobello America