R.D. Henry & Company Announces New Logo, Identity
---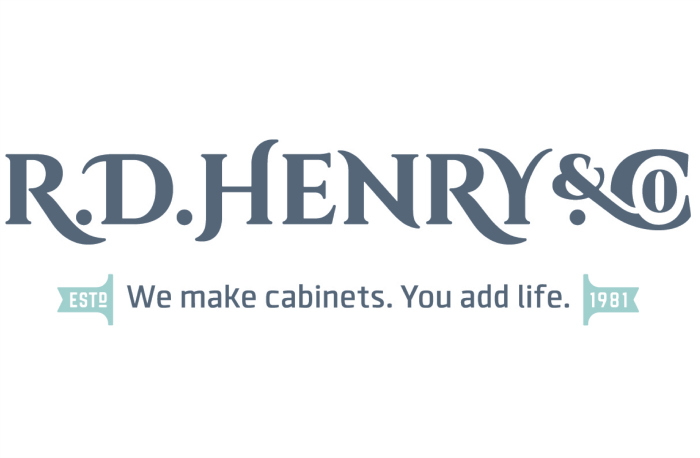 November 2, 2016
R.D. Henry & Company, formerly Custom Cupboards Inc., has unveiled its new logo, as part of an overall rebranding strategy designed to reflect a company positioned for the future, but with a 35-year history in the cabinetry manufacturing industry.
"This new look builds on the great heritage of a company that started simply with two brothers working out of the back of a pickup truck, to a modern-day and forward-looking company providing cabinets to a network of dealers in 37 states," said Mael Hernandez, CEO/President for the company, which was re-named R.D. Henry & Company LLC earlier this year.
The name change was the first step in a transition of ownership from brothers Ron and Dan Henry to Hernandez and CFO Chris Flickinger, which was announced earlier this year. The logo was designed by Wichita-based firm Gardner Design.
"We believe it represents a sophisticated company, reflective of the types of innovative and quality products our customers have come to expect," Hernandez said. "It also elevates the importance of our company's long-lasting tagline – We make cabinets. You add life."
The logo is part of an overall rebranding strategy based on the success the company has had in the industry for more than three decades. The new look will roll out during the next few months and includes sales and marketing materials, packaging, signage, website and collateral corporate materials.