Re-Bath Expands on East Coast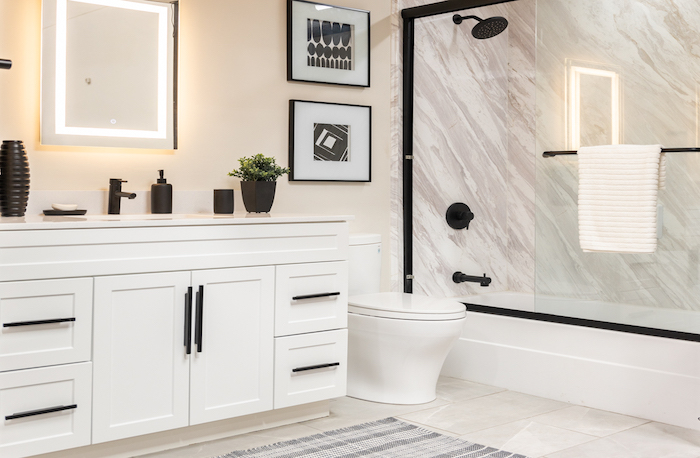 April 9, 2023
Re-Bath, the nation's largest complete bathroom remodeling franchise, has announced a two-territory signed agreement in the New York market servicing Suffolk County, Long Island and Westchester County, N.Y. With large retailer partnerships contributing to the brand's growth and market share gains driving nearly a 31% YOY increase in systemwide sales, prospective franchisees are flocking to the franchise opportunity. Leadership sees vast opportunity for growth in the East Coast, with more than eight available territories across New York.
Behind the signed agreement is veteran franchise owner Jim Berardi, now a multi-brand and multi-unit franchise owner with the addition of two Re-Bath Franchise territories. Notably, he's previously been a top owner with N-Hance Wood Refinishing. In 2022, Berardi won the N-Hance Service Excellence Award out of 140 franchisees for the best service experience, and has been nominated for the Rising Star award in 2021 and 2022. Being in the home service industry for over 14 years, Berardi currently owns multiple home service businesses and is looking for additional opportunities to expand his franchising success – insert Re-Bath.
In addition to providing homeowners with expert, affordable and effortless bathroom remodeling solutions, Berardi is especially interested in, and dedicated to, providing the elderly with accessibility bathroom solutions for those who are seeking to stay in their homes and gracefully age in place.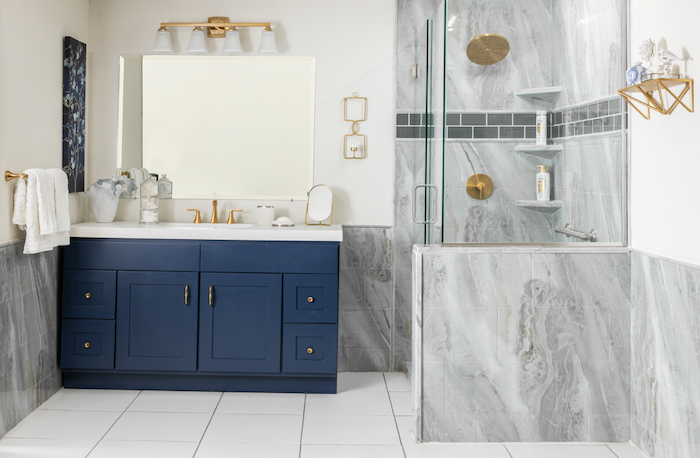 "By investing in Re-Bath, I want to provide a professional bathroom remodeling experience to those aging in place with an easy bathroom remodel from design to completion in half the time than our competitors," said Berardi. "With Re-Bath's national reputation and established culture, I am truly excited to invest in a franchise that has an immense amount of support for their franchisees."
As the largest bathroom remodeling company in the United States, Re-Bath has established a proven business model, unparalleled franchise office support, and an infrastructure for growth as it continues to seek strategic franchise partners to expand its footprint nationwide.
"Jim Berardi has proven to be the perfect addition to our brand with his past success in the home service industry," said Brad Hillier, CEO of Re-Bath. "We are excited to have him join our franchise system and continue to expand the New York area. There is great opportunity for continued growth across the region with a large population we currently aren't reaching."
Re-Bath Expands on the East Coast
With this signed agreement, development is set to launch in May in Suffolk County, Long Island and in Westchester County, NY (which includes Westchester County, Rockland and Putnam Counties). Re-Bath is additionally looking for franchise partners to expand into the five boroughs of New York City (The Bronx, Manhattan, Queens, Brooklyn and Staten Island) with possible development in a total of five territories, one territory per borough. Leadership also sees opportunity available for potential franchisees to invest in upstate New York in Buffalo, Syracuse and Rochester.
Helping fuel these development efforts is newly appointed vice president of franchise development, Adam Petersen, who joins the team with over 15 years of sales experience and over 10 years of experience in the franchise industry.
The impressive growth achieved by the brand has not gone unnoticed as Re-Bath recently earned the No. 283 spot on Entrepreneur Magazine's 2023 Franchise 500, the world's first, best and most comprehensive franchise ranking. Re-Bath also ranked No. 2 on Qualified Remodeler's Top 500 Nationals List and was recognized as No. 1 in the "Best Bathroom Renovations" category on Bob Vila's 2022 Best Home Improvement Contractors of 2022 Ranking. The franchise is building off this momentum for repeated success throughout 2023, with a goal of awarding 25 franchise agreements while strengthening performance and same-store sales.