Re-Bath Inks Dual Territory Deal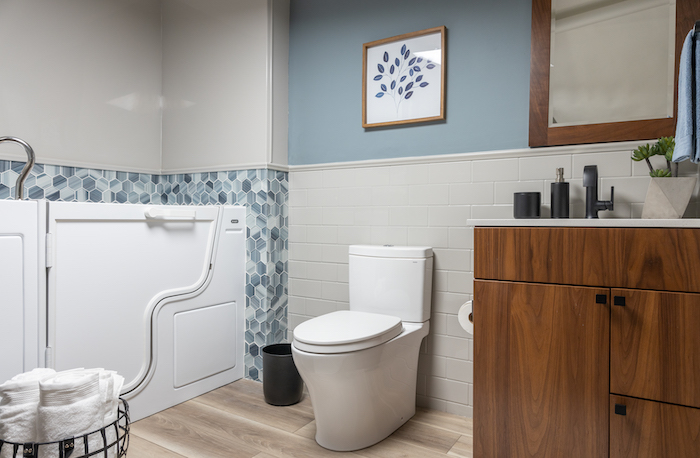 November 5, 2023
Re-Bath, the nation's largest complete bathroom remodeling franchise, has announced a two territory signed agreement for Mississippi and Alabama. The territory covers Biloxi, Gulfport, Hattiesburg, and Laurel, Mississippi along with a second territory in Mobile, Alabama.
Expanding Re-Bath's presence in Alabama and breaking into Mississippi is Kenneth and Lisa Dorman. Kenneth has owned a service company in the petroleum industry for the last 15 years. He handled all day-to-day operations to run his business including sales, purchasing, labor, estimates/invoicing, and customer service. For the last 25 years, Lisa's background has been in customer service. Together the Dormans have the business acumen to be successful entrepreneurs with Re-Bath.
"Lisa and I are excited to offer efficient, high-quality bathroom remodeling to not only Mississippi, a new territory for the brand, but also Alabama," said Kenneth. "We are thrilled to be part of the Re-Bath franchise, known nationwide for its excellent reputation and support system for its franchisees. It's a great opportunity to contribute to a business that truly values its customers and partners."
Re-Bath has grown into a trusted and respected service provider known for expert, affordable, and effortless bathroom remodeling solutions that transform homeowners' bathrooms in days, not weeks. Whether seeking a tub or shower area update, better accessibility and safety in your bathroom or a complete bathroom remodel, Re-Bath makes bathroom remodeling easy. The company's exclusive remodel process removes old materials and fixtures and replaces them with beautiful new options in a wide variety of colors and styles.
As the largest bathroom remodeling company in the United States, Re-Bath has established a proven business model, unparalleled franchise office support, and an infrastructure for growth as it continues to seek strategic franchise partners to expand its footprint nationwide.
"Launching our first locations in Mississippi along with expanding our Alabama reach demonstrates our relentless commitment to growth and market development," said Sharon Villegas, chief revenue officer of Re-Bath. "Kenneth and Lisa's combined expertise in customer service, operations and management positions them perfectly to lead our expansion efforts in these key territories."
With these signed agreements, the Dormans are set to open in early 2024.
Re-Bath is also looking for franchise partners to expand into Jackson, Meridian, Greenwood, Greenville, Columbus, and Tupelo, Mississippi, in addition to Monroe, Louisiana. With growing populations and large retailers across the markets, company leadership sees vast growth potential.
Large retail partnerships have proven successful for Re-Bath's overall growth and market share gains, driving nearly a 31% year-over-year increase in systemwide franchise installed sales. Not only are these partnerships with top-tier retailers helping to elevate brand awareness, but they are also contributing to franchisee's bottom line. Per Re-Bath's Franchise Disclosure Document, franchisees that opened prior to 2020 had average revenues of $4.9M in 2022*.
*The figures reflect the average gross sales per franchise unit and average gross profit for 63 Re-Bath franchised businesses that opened prior to 2020. These averages are based on a 52-week fiscal period from January 1, 2022 through December 31, 2022. Of these 63 franchised businesses, 25 (or 39.7%) attained or exceeded the average gross sales per unit and 31 (or 49.2%) attained or exceeded the average gross profit. Some outlets have sold this amount. Individual results may vary. There is no assurance that you will sell as much as the average. See 2023 Re-Bath Franchise Disclosure Document for details.
Photo credit: Re-Bath