The Impetus Behind ROHL's Canadian Expansion
---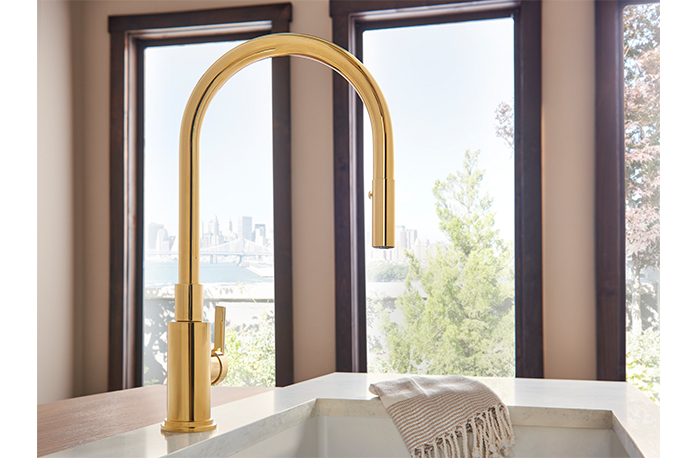 September 25, 2017
Hot off the heels of being acquired by Fortune Brands in August 2016, ROHL has announced it will begin distribution in Canada. Part of Fortune's Global Plumbing Group, which also includes Moen, Perrin & Rowe, Shaws and Riobel, ROHL is taking advantage of the logistical support of Riobel, a Canada-based premium showroom brand. KBB talked with two executives at the company to learn more about this expansion.
"We understood there was a desire for our program in Canada," said Greg Rohl, vice president, marketing for ROHL, "and now it makes sense since our sister companies already have an understanding of the marketplace."
The company has hired a national sales manager with experience in the decorative plumbing sector and says the program has already been quite successful. ROHL has a goal of selling its products in 21 showrooms this year in such cities as Vancouver, Toronto, Quebec and Calgary, with that number growing to 75 in the next 12 to 18 months.
"There are a number of existing locations in those cities that sell luxury plumbing products," explained Mark Rohl, vice president, sales for ROHL. "Our national sales manager, Canada, Heidi Finch, has identified those and already has relationships with them, so she knows best where our program will be supported."
ROHL prides itself on its investment in brick-and-mortar showrooms in this digital age and maintains an authorized showroom program.
"We choose locations that are focused on the premium decorative plumbing market and only invest in showrooms that are willing to present our line properly in its full range," said Greg. "We do not give away our displays, however, we invest heavily in product training and brand building. Together we both invest to build awareness for the luxury plumbing sector."
The family-operated company feels the Canadian market will appreciate a program that is well executed and supported.
"We will be the easiest luxury company to work with, and our products and displays will always be available," added Greg. "Our brand is trusted."