Rutt Handcrafted Cabinetry Announces New Appointments
---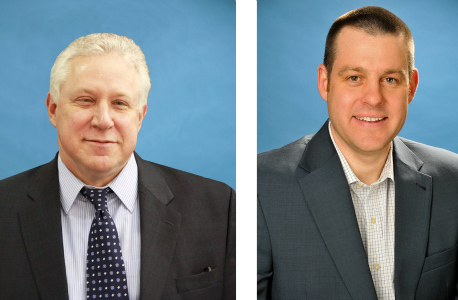 January 25, 2016
Wellborn Cabinetry, parent company to Rutt Handcrafted Cabinetry has announced the appointment of David Roos as general manager and Jason Artus, AKBD as vice president of sales and marketing. In his new role, Roos will oversee all operations and financial initiatives relating to Rutt. Artus will coordinate sales, marketing and product development functions and strategies.
Roos has spent more than 30 years of his career in the kitchen and bath industry, first co-owning and operating his own kitchen and bath dealership and later transitioning to manufacturing, where he served as vice president of sales and marketing, Rutt Handcrafted Cabinetry, for the last 15 years. 
"David's innovation, product knowledge and entrepreneurial nature were imperative to developing Rutt's dealer network and sustaining growth," says Paul Wellborn, CEO of Wellborn Cabinetry.
Artus has been with Rutt for 18 years in a variety of positions, including customer service manager, regional sales manager and most recently as director of business development. 
"Jason has been instrumental in the enhancement of Rutt's business and has contributed to creating new products and options for the cabinetry produced today," says Wellborn. "Jason is a craftsman. This enables him to understand the complexity of custom cabinetry and to advise business partners on all elements of design, engineering and the beauty and practicalities of fine cabinetry."