Schonbek Upgrades Website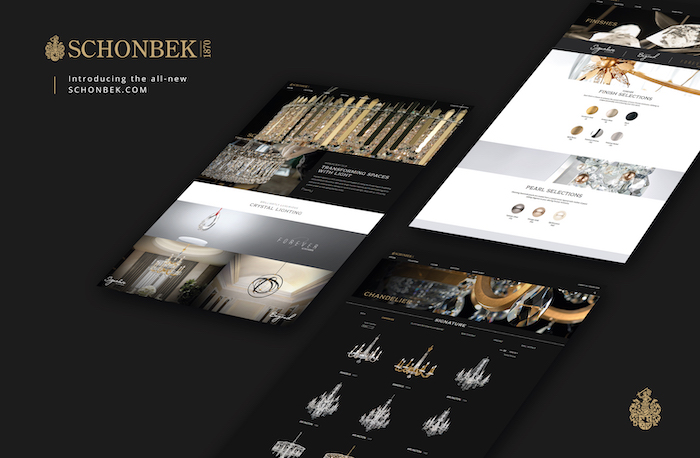 August 12, 2023
Schonbek has launched an entirely redesigned and visually exciting website to showcase its three brands: Schonbek Signature, Schonbek Beyond, and Forever by Schonbek. The new website features a beautiful design, custom product imagery, a new section featuring stunning finishes and a crystal lighting overview.
The website now includes the following features:
The modern luxury website design features beautiful visuals, incorporating cinematic video and vivid imagery.
A visually exciting "Our Story" page links the company's storied European past with today's technologically advanced Crystal LED lighting designs.
The Custom Product Image Gallery showcases the brand's expertise in creating one-of-a-kind custom luminaires, modifications to standard fixtures, and breathtaking custom lighting installations across the world.
The Finish Overview page explains how to customize lighting fixtures using a broad selection of premium metal finishes.
The Crystal Gallery offers dazzling images of sparkling crystal elements. From faceted crystal to pure optic crystal elements, the offering is designed to cast radiant beams of light that effortlessly elevate any environment.
In 1870, young Adolph Schonbek left his grandfather's glassworks in Bohemia to pursue his dream of making custom chandeliers with the finest crystal. By 1948, the enterprise had grown to become a worldwide lighting company. Many years later, Schonbek was acquired by Swarovski Ltd. in 2007, and operated until 2021 when the brand was purchased by WAC Lighting.