Sherwin-Williams Launches SpecExpress
---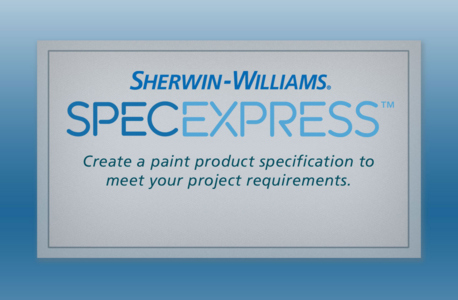 October 20, 2015
Sherwin-Williams announced the launch of SpecExpress, a free specification writing tool that helps architects, designers, and specifiers create paint specifications based on the unique criteria of each project. 
"Time is a precious commodity, and SpecExpress helps architects and designers maximize it by easily and quickly narrowing down paint selection options to meet aesthetic, durability and performance requirements for their projects," said Joe Kujawski, director of wholesale marketing, Sherwin-Williams. 
SpecExpress uses a simple five-step process to help select the right paint products for commercial and residential projects. The online system then creates a proper paint specification document — including paired primers and topcoats — that meet the criteria of the specific project.  
A SpecExpress specification can be downloaded as a Word, WP or RTF file and may be used in its entirety or added to a project master specification.