Sherwin-Williams Names Alabaster 2016 Color of the Year
---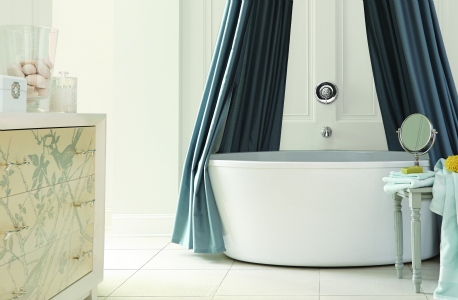 November 19, 2015
Sherwin-Williams announced Alabaster (SW 7008), a hue symbolic of new beginnings, as the 2016 Color of the Year.
"Alabaster represents a straightforward and necessary shift to mindfulness, well-being and an atmosphere that is pure," said Jackie Jordan, director of color marketing, Sherwin-Williams. "It provides an oasis of calmness, spirituality and 'less is more' visual relief. Alabaster is neither stark nor overly warm, but rather an understated and alluring hue of white."
Hotly debated as to whether it is a color at all, white has a strong connection with pureness and light across many cultures. At a time when homeowners are faced with excess and clutter, and may be overwhelmed by the commotion of technology, Alabaster encourages a time to relax and re-examine.  
A recent homeowner study stated that nearly three out of four (73 percent) prefer Alabaster's naturally flattering, barely-there undertones to a plain white when selecting neutral colors for their homes. Alabaster can be used as a monochromatic statement, or it can be paired with any other hue as the ultimate complementary color.
Drawn from Pura Vida, one of the four palettes in Sherwin-Williams Color Forecast 2016, Alabaster represents the prominent use of light, which is a key element for traditional Nordic design. Alabaster also pairs nicely with other popular Scandinavian décor influences including sleek lines, copper metallic finishes, marble and wood grain materials.
Alabaster successfully stands alone or can form a yin and yang harmony with contrasting dark colors, such as Urbane Bronze or Gray Area. Comfortable and eclectic, elegant and functional, opposed by shadowy tones or paired with other light blushes and grays; Alabaster is the true neutral to set the tone for 2016.