SieMatic Sponsors Public Television Show
---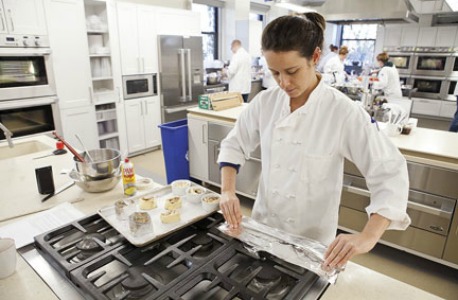 May 26, 2015
SieMatic, designers of kitchen cabinets and storage solutions, announced a two-year sponsorship deal with America's Test Kitchen, the highest-rated instructional cooking show – now in its 15th year on public television. SieMatic provided its German-made cabinetry along with wood and aluminum inserts and accessories for the spot, demonstrating a range of options for organizing in the kitchen.
More than two million viewers tune in each week to watch America's Test Kitchen host Christopher Kimball and various test chefs deconstruct, test and retest America's favorite recipes until they find the right recipe that will work every time for the home cook.
"SieMatic is honored to sponsor America's Test Kitchen," says Hans Henkes, president and CEO of SieMatic Möbelwerke USA. "Fans of the show are educated and inquisitive. They watch to learn the best-tested ways to cook for friends, family and themselves – a mindset we value in our own approach to the design and craftsmanship of SieMatic kitchens to make them both beautiful and functional."
SieMatic's TV spot features a transitional kitchen design with uniquely contemporary, sterling gray, faceted-frame doors complemented by streamlined cabinets in titan pine horizontal. The spot also features cabinet and drawer interiors with versatile accessories, such as spice jar and spice mill inserts in light oak and an angled knife block from the SieMatic aluminum interior accessories system in smoked chestnut. From the MultiMatic interior fitting system, both wine bottle and wine glass storage elements add the final touch to the well-organized space.