Speakman Announces Design Partnership with Clodagh
---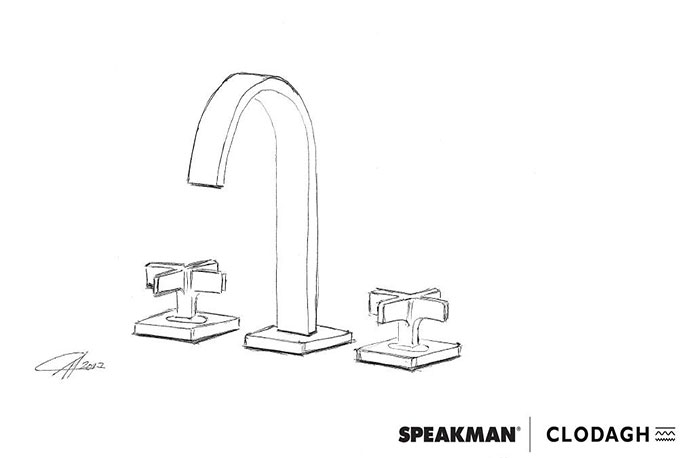 May 17, 2017
Speakman is proud to announce its exclusive design partnership with CLODAGH, the internationally known designer of luxury products and experiential environments for hotels and multifamily residences. The company has also partnered with Rejuvenation as the distributor of the subsequent product line.
"Clodagh and Speakman are a perfect design marriage of accessible luxury plumbing products for the home and hotel. We share a belief that the combination of beauty and function can transform people's daily lives," said Kristin Barclay, VP of Product & Marketing.
"Speakman is proof that great design is an experience. They are the perfect partner for our studio." — Clodagh, 2017 Top Interior Design Influencer (NY Observer)
"Rejuvenation also shares this same value. Their desire to build a reputation for timeless, high-quality and accessible bath hardware made them a perfect choice as Speakman's sole consumer distributor for the Clodagh product line," added Bob Knoll, President and CEO.
Clodagh, known for her style of Life-Enhancing Minimalism, was among the earliest adopters of Feng Shui in her design practice. Her award-winning portfolio includes international hospitality, commercial and residential projects.
"Speakman is proof that great design is an experience," said Clodagh. "They are the perfect partner for our studio, as their attention to detail, performance, durability and sustainability walks hand in hand with their sense of design. The collection is classic with a twist; Speakman translated our vision perfectly to produce a consistently superior quality bathroom product."
The first design collaboration will be premiered in November, preceding Boutique Design New York, at an invitation-only event at Clodagh's New York studio. The collection will be available to consumers via Rejuvenation catalogs, stores and Rejuvenation.com, and to the trade via Speakman.com and Rejuvenation starting January 1.
A subsidiary of Williams-Sonoma, Rejuvenation is America's largest manufacturer of authentic reproduction lighting and house parts. The company recently added a bath hardware and products division to its wide range of furniture and home accent lines.
"The combination of Speakman's heritage and quality and Clodagh's design point of view is a great addition to our set of quality, curated home improvement solutions for our customers. We're excited to partner with these two leaders in their fields to bring this amazing collection to a national audience," said Rejuvenation president Alex Bellos.