Speedheater Expands in US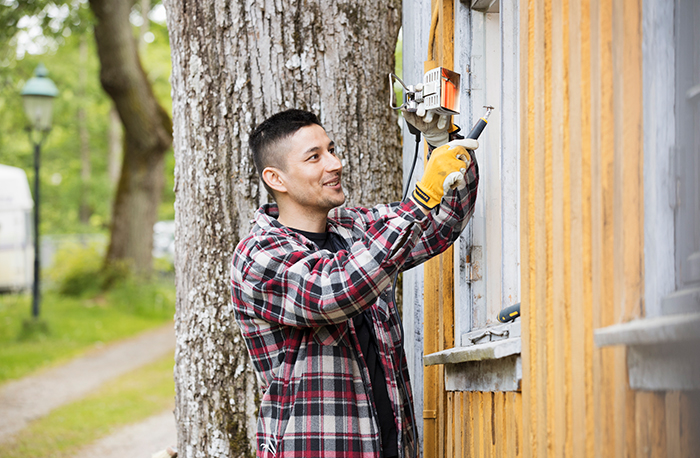 January 9, 2023
Speedheater has entered into an agreement with American MetsCube—kicking off its work to incorporate third-party logistics and expand in the U.S. market. With almost 20 years in the U.S. market under its belt, Speedheater is already well-established as a supplier of innovative paint removal products among professional users and homeowners. Currently, the company's sales involve both retailers and the brand's own e-commerce.
"Even now, we are seeing wonderful development in the American market, and our new warehouse solution will improve our position by enabling us to provide better shipping rates and shorter delivery times," said Johanna Orinder, head of sales and business development. "Now we'll be able to provide an improved service and purchase experience throughout the U.S." 
At this time, all Speedheater products are made, stored and marketed directly from the company's head office in Alingsås, Sweden. For many years, Speedheater has had a strong and well-functioning collaboration with Eco-strip LLC in the United States — a collaboration that has been successful and will continue to be of great help in the expansion plans. The pressure on Speedheater's products has increased, and thus the sales channels need to be expanded to create the opportunity for more customers to shop as locally as possible. And even with the world shifting uneasily, expansion plans should not slow down. Speedheater reports wonderful development in the past few years.
"The new lifestyle brought on by the pandemic has resulted in a positive development for our sales," said Orinder. "We have seen lots of people investing in renovating their homes and restoring furniture, facades, doors and windows. Many of them think like us and try to keep their lifestyle sustainable for our environment. But recycling also presents direct benefits from a purely economic standpoint."
The brand's new 3PL partner MetsCube collaborates with actors like Amazon, eBay and Walmart and has a presence in several locations in the U.S. Initially, Speedheater will store its products in a warehouse in Alexandria, Virginia, and plans to build up stock until it covers its whole range.
"With e-commerce pressures mounting, it becomes ever more critical to find a seamless logistics flow," said Lisa Silfverala, head of logistics. "We are stepping up to provide much faster processing in the U.S. by teaming up with MetsCube. Right now, we are focusing on getting everything in order at our new U.S. warehouse while also looking into how we could meet more of our international markets in an even better way in the future."
Find more design industry business news here.