Stone & Pewter Accents Rebrands as Lunada Bay Tile
---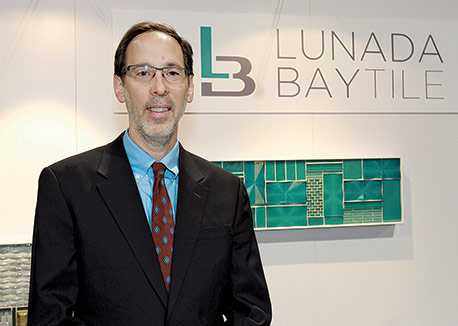 December 11, 2014
Stone & Pewter Accents, manufacturer of stone and pewter tile, has rebranded as Lunada Bay Tile. The name change for the Torrance, Calif.-based company was driven by a period of growth over the past several years that extended their product line beyond stone and pewter to include handcrafted glass, ceramic and wood tile.
The new brand name, taken from Lunada Bay on the Palos Verdes Peninsula, reflects the company's design philosophy of blending traditional craftsmanship with modern influences.
"Stone & Pewter Accents began more than a decade ago by marketing carefully curated slate and beautifully handcrafted pewter collections, and over the years our product lines have extended into glass, wood and ceramic," said Carl Steadly, Lunada Bay Tile president and CEO. "We realized to respond to our rapidly evolving growth opportunities, we needed a name that can take us into the future with innovative new designs and materials."
The rebranding took place over a period of several months during which the company rolled out a new website, logos and marketing and merchandising materials.
"As our brand matures, the Lunada Bay Tile name will help us communicate our presence as a design innovator in a variety of tile mediums," said Feras Irikat, director of design and marketing. "We want to inspire architecture and design professionals to think beyond the backsplash, shower enclosure and floor."