Sub-Zero Group, Inc. Celebrates 70 Year Milestone
---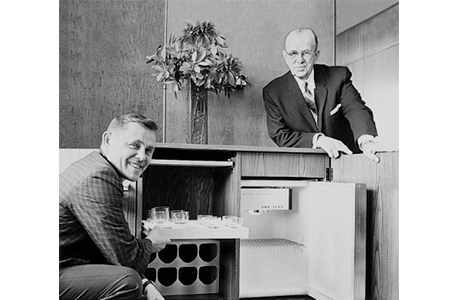 April 2, 2015
Sub-Zero Group, Inc. marks its 70th anniversary this year. The third-generation, family-owned company is based in Madison, Wis. where it was originally founded, and has specialized in refrigeration for seven decades.
"It's a family business, and family is at the center of everything we do. That sets us apart in the appliance industry," said Jim Bakke, president and CEO of Sub-Zero Group, Inc. "Since my grandfather, Westye F. Bakke, established the company, it has operated on the belief that if you make the highest-quality product, you'll always have customers. Since the beginning, we've been dedicated to making quality products, in the U.S., in direct response to homeowners' needs. We further extend that quality to our valued customers through the high level of service and support we offer them. We've done this for 70 years, and we'll continue to do so for the next 70 years."
In 2000, Sub-Zero expanded its expertise to the kitchen by adding a cooking line with the formation of Wolf Appliance Co. The Wolf brand was acquired from the residential side of a company known for its ranges and cooktops, with more 75 years of experience in commercial kitchens. In 2013, Sub-Zero and Wolf began the introduction of its new generation, a series of products featuring more than 70 appliances. This product rollout is the largest in the company's 70-year history. The new generation of Sub-Zero and Wolf products includes even more advanced preservation features and sizes in the integrated refrigeration lineup and coordinates with Wolf's new products, which include the brand's first-ever built-in gourmet coffee system and M series built-in oven line, featuring a completely redesigned Dual VertiCross convection system exclusive to the series.

"For 70 years, Sub-Zero has cultivated innovative brands," said Michele Bedard, vice president of marketing for Sub-Zero Group, Inc. "We understand the role appliances play in the lives, and kitchens, of our owners and will continue to create products that help families connect with each other through great meals for 70 years to come."