Tech Tools for Design Industry Pros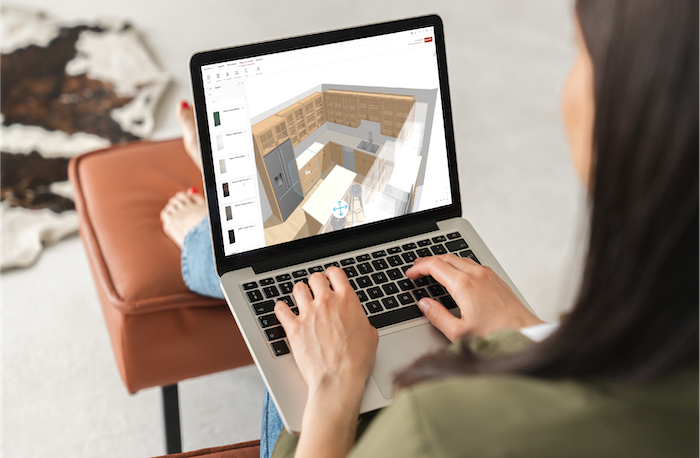 May 8, 2023
This article was originally published on May 8, 2023; it was updated on May 16, 2023.
From practicing designers and project managers to showroom staffs and product specialists, tech tools for design are the optimal way to spark creative solutions and keep business goals in sight. A survey by Qualified Remodeler underscores the embrace of technology by remodelers, with more than 50% of them self-described as "early adopters" or "digital natives." Here are a few new platforms, programs and partnerships that can help design pros be their best selves.
Tech Tools for Design
Chief Architect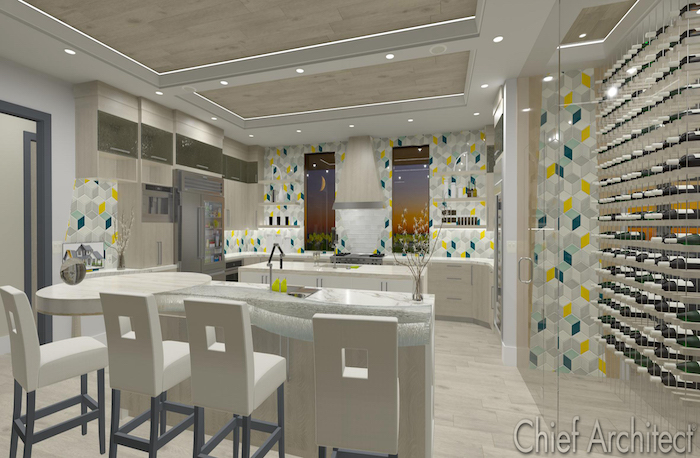 The new Chief Architect X15 offers powerful new tech tools for design, including automatic truss framing and real-time ray trace rendering that produces photo realistic results in less than 30 seconds. Other features include a reference display to superimpose an as-built over a remodel in 3D, offsets for deck railings and stairs to move the railing to the outside, a catalog library that can access files locally or from the cloud, the ability to easily position the sun and moon in 3D to create renderings for any time of the day or night and live material lists that continually update in real time in response to changes in construction documents.
Coloro + KeyShot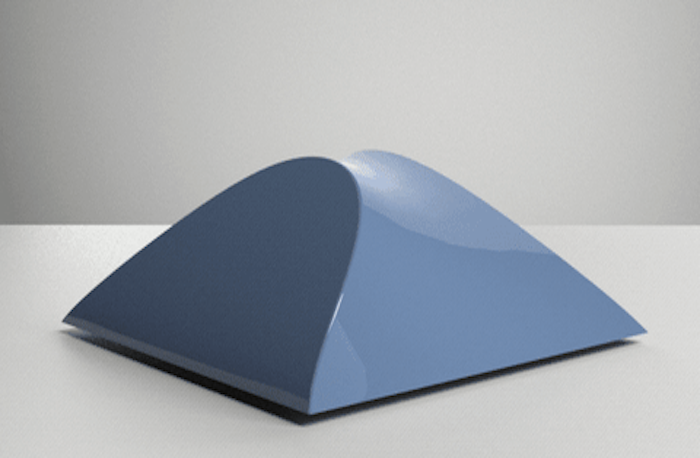 Coloro, the provider of a unique 1.6 million color system and intelligence solutions and KeyShot, the 3D real-time rendering and animation software, have formed a partnership that will integrate a library of 3,500 standard Coloro colors into the KeyShot platform.
Use of Coloro's palette in Keyshot will allow product designers to accurately visualize colors on their 3D models and facilitate precise color specifications with production suppliers. This will enable users to streamline the color development process, reducing sample production, shipment and material waste.
HomeByMe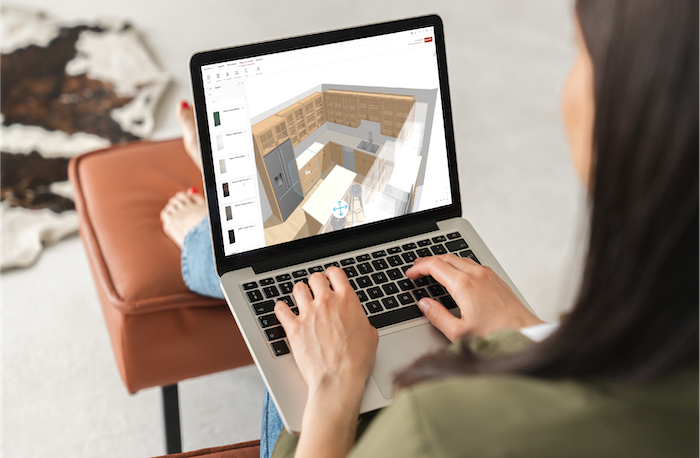 Developed by 3D virtual experiences leader Dassault Systèmes, and already used by 28 million consumers worldwide, HomeByMe provides brands, retailers and manufacturers with easy-to-use 3D solutions that transform the consumer experience.
From a retailers' website or in-store, consumers and sales associates can imagine and create their dream interior in 3D – kitchens, bathrooms, storage, living rooms – furnish them, configure any product or room, realize 3D renderings and buy the products of their dreams.
HomeByMe provides omnichannel, 3D solutions for kitchen, bath and home furnishing companies to transform the buying process. Users can start a project from home online, and finalize the design in a brick-and-mortar store with a knowledgeable sales representative. The solution also works across platforms, so users can design their kitchen on a laptop, and bring it with them on their tablet or smartphone.
A B2B version of the platform, HomeByMe Enterprise, allows brands, retailers and manufacturers to build omnichannel strategies, digitize analog catalogs into precise 3D renderings for easy design, purchase, and execution for a project.
revgen.tool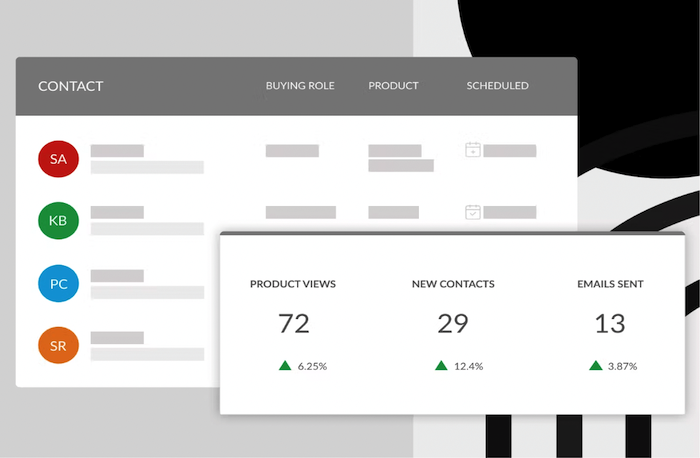 cove.tool introduces revgen.tool, a cloud-based tech tool for design that makes it easier for building product manufacturers to market products, attract qualified leads and drive revenue. This first-of-its-kind tool provides manufacturers with verified advanced building performance engines to build relationships with architecture, engineering and construction (AEC) professionals, driving informed product decisions earlier in a project's lifecycle.
revgen.tool enables manufacturers to highlight product performance within a project and market their products to meet specific needs. Powered by advanced analytics, it filters through thousands of building designs within architecture 3D models, including BIM, to help teams identify the best match for their products, allowing building product manufacturers to get in front of the right architects and engineers and strengthen relationships. At the same time, AEC teams have access to the data they need in real-time to identify the right products for a project, helping save both time and resources. This data is made available via a trusted third-party partner, which makes it easier for manufacturers to build trust with AEC professionals via the sharing of accurate data for products and projects.
WeVisu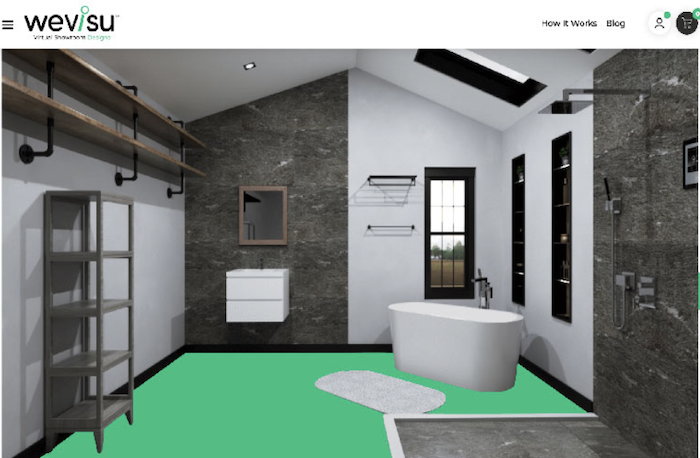 WeVisu is a new 3D design platform with integrated vendor marketplace contractor network. With its proprietary software WeVisu has taken the idea of a 3D environment to the next level by allowing for digital recreations of a room to be edited, adjusted, and added to in any possible combination. No more hours of conversation needed, instead a perfectly recreated image of what the room will look like can be accessed in a fraction of a time. Other features include discounts though an extensive list of fixtures and appliances partners and provides access to a national network of accredited contractors.