The Dynamics of Working with Relatives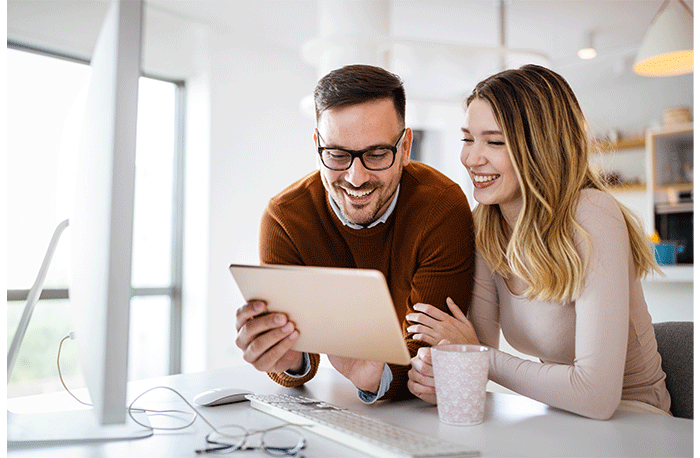 September 8, 2022
The marketing function for a remodeling company is challenging enough, and family dynamics may make it even harder. Sometimes this crucial business function will be given to a family member out of love, not because they are capable. Other times the family member may be the ideal fit. In that case, you as the owner need to step aside, stop meddling, and let this person do their job and take responsibility for the marketing effort.
A Successful Husband and Wife Team
I met with Castile Construction about seven years ago when it was an extremely small remodeler. The team had all these dreams about the type of work they wanted to do and the size of the company they wanted to be. The husband was great at the actual construction side of the business. The wife was running the office and was eager to take on the challenge of helping build up all their marketing needs. Most remarkable was the husband giving full faith and control to the wife for this strategic part of their future dreams and goals.
Now it is impossible not to find Castile Construction. And when you do find them, you will be impressed with the massive number of projects in their portfolio, as well as the number of customer video reviews. Their social following is consistently strong. This remodeler has now grown into a multimillion-dollar business. Yes, the husband deserves all the credit for the remodeling work, but he also deserves credit for letting a very valuable function to be handled by the most dedicated and capable person – in this case, his wife.
A Successful Father and Son Team
I met the team at Mast Builders in Virginia about six years ago. At the time, the father had about 25 years of industry experience, and his company was well known locally. However, there was very limited marketing in the business allowing him to grow. The son was following in his father's footsteps as a long-time apprentice, but it was time to turn the relationship around. In this situation, it was amazing for the father to become the apprentice while giving the responsibility of a new marketing business objective to the son.
A few years later, the son moved his family to Henderson, N.C., and opened a Mast Builders there, and he had the marketing experience his father never did. The son's business has become established in a very short amount of time, and he has benefitted from the long-time construction experience and newly acquired marketing experience. His father was more than happy to give his son all the deserved praise for helping his business, while also being equally proud to watch him flourish on his own.
Three Simple Things to Remember About Working with Relatives
Allow Someone to Take on the Challenge. Many feel compelled to micromanage and be too involved in every business decision. Marketing is already one of the weakest business areas in the remodeling industry. There are simply too many topics to tackle. Make sure whomever is in charge is allowed to concentrate and take ownership of this business function.
Make It Clear You Are Not Involved. Your family member may run into some challenges getting started. The partners you work with may feel compelled to come to you instead of that person when there is a difficult issue to address. They may not feel comfortable knowing the buck stops at your spouse or child. You must make it clear where decisions are made to not inadvertently sidestep, allowing your family member to be in charge.
Praise Your Family Member's Success. Time and time again, it has been proven that people do better when they are complimented for what they do well and then guided through whatever they can improve upon. This is even more important when it comes to marketing because there are so many theoretical and intangible topics that need to come together. And while you as the owner may not necessarily understand all the marketing aspects, it is still important to praise those who are doing a good job – family members included.
We are not just talking about group dynamics, we are talking family dynamics. Give your spouse, child or other family member some latitude to take over a business function. Allow them to take as much charge as you would give any other employee. Clearly set the stage with all other parties where your involvement begins and ends. And then do not forget to acknowledge the success. Similar to Castile Construction and Mast Builders, the businesses all win when a specific family member takes ownership and does well with the task at hand.
By Brian Javeline, president of MyOnlineToolbox, an industry leader for online marketing education and strategy planning, myonlinetoolbox.com
Photo credit: NDABCREATIVITY/Adobe Stock