The Portland Group Appears on The American Dream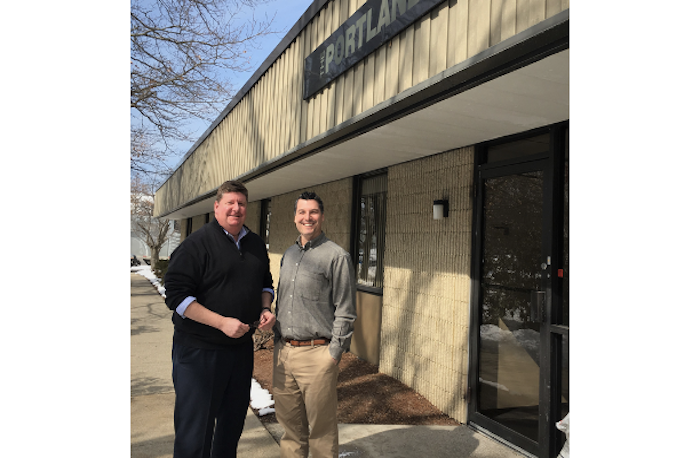 July 8, 2023
The Portland Group, the family-owned, multi-generation plumbing, heating, and air-conditioning company with twelve locations across New England, is excited to share that they will be showcased on The American Dream TV show on Bloomberg Network, airing on Saturday, July 8 at 5:30 PM EST.
Narrated by Eric Roberts, The American Dream is a show that inspires its audience by telling the story of humble beginnings and delves into each entrepreneur's journey into building their brand. These ambitious individuals make their dreams a reality and give hope that The American Dream is possible.
"We are thrilled to be able to share the story of The Portland Group and our people with The American Dream TV show," said Michael Fox, (above left, with Ben Rose, president, The Portland Group) CEO of The Portland Group. "As a long-standing family-owned business, we're honored to be able to highlight what makes our company a continued success."
Nationally recognized as New England's leading plumbing, heating, and air-conditioning wholesaler, The Portland Group prides itself on the quality and variety of products offered to customers, providing top brand names in warehouse spaces. The company is also known for its vision of promoting innovative products that create new opportunities, built on the foundation of its strong relationships and its commitment to changing with the times. Over the years, the company launched a signature retail showroom in 1987 and five others, a New England first. Catering to both the wholesale and retail markets is key to their longevity.