ThermaSol Celebrates 65 Years of Innovation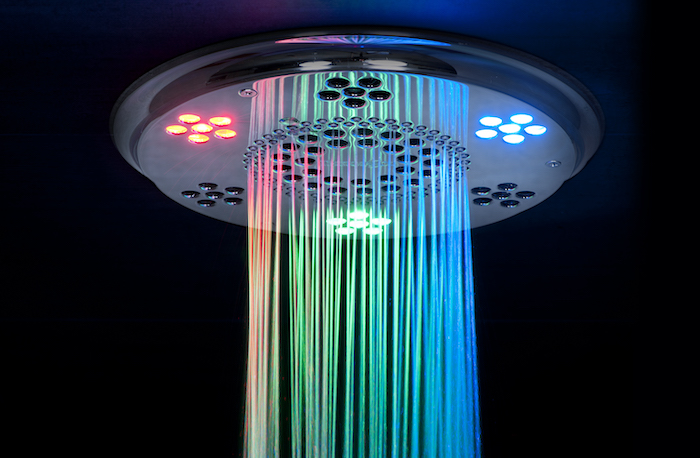 February 5, 2023
ThermaSol, the industry leader in steam, shower and sauna equipment and technology since 1958, celebrates its 65th anniversary this year. Founded by David Altman, the origin of their first steam generator began when Altman designed, built and installed the first electric steam shower for a Park Avenue luxury apartment, based on the request of a French diplomat who wanted a steam shower similar to those he had experienced at his upscale men's club. The company received the first of its many patents for this combination steam and shower product and so began many decades of innovation.
In 1970, Altman's son, Murray, received a patent for the first aroma steamhead—a steam outlet head with dispenser for fragrances and/or medicants. With this industry-advancing patent, Murray took over operations in 1971 and began expanding the ThermaSol brand from residential to the hospitality industry where thousands of ThermaSol Steam suites were installed in luxurious spa and hotel spaces across the country.
The company's growth continued exponentially, and in 1983 Murray's son, Mitch, joined ThermaSol full-time. Mitch Altman continues as the company's CEO to this day and his engineering expertise, brand vision and guiding hand can be seen in every corner of this family-owned company.
"David Altman's vision continues today as ThermaSol leads the industry with breakthrough innovations and customer satisfaction," states Mitch Altman, CEO of ThermaSol. "We are focused on building upon his dream; however, dreams only come true with the daily hard work of our team members and our valued dealers and distributors. I am so proud of our 65-year history, our three generations of a family-run business and our team members who have become family. Thank you for all your efforts these past 65 years. We will continue to make ThermaSol a rewarding place to work as well as a valued partner for another 65!"