THG-Paris Hires Yachting Expert
---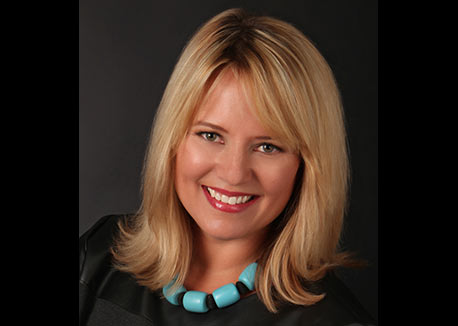 April 27, 2015
THG-Paris has appointed Aran Swart as regional manager and yachting specialist. Swart is based in Miami and will be responsible for sales and business development throughout Florida and the Caribbean Islands, as well as the yachting industry throughout North America.
Swart has spent more than 15 years in the interior design industry, primarily in the yachting, textiles and architectural products fields. She spent the last four years as the marketing manager and yachting expert at a luxury kitchen and bath company, and before that spent four years as a textile designer at Valley Forge Fabrics.
Swart will handle business development efforts in Florida, with a strong emphasis in yachting and the A+D community. In addition, she plans to continue to support the design trade community and form new relationships to secure residential, commercial, multi-unit residential and hospitality projects.
"We are delighted to add Aran to our team, as Miami has become one of the most renowned design cities in the world," said Pedro Uranga, North American director of THG-Paris. "Given her combined knowledge of sales, design and marketing, as well as her experience working with luxury clientele, she is able to see a project from multiple angles, making her the perfect choice for this challenging and exciting new role at THG-Paris. Aran's vast knowledge and contacts in the yachting industry, coupled with THG's dominance in the yachting field, makes her instrumental in our main initiative to strengthen momentum within that community. THG's exquisite collections are the obvious choice for luxury yachting and residential products."