Thor Kitchen Expands Direct-to-Dealer Distribution to Northeast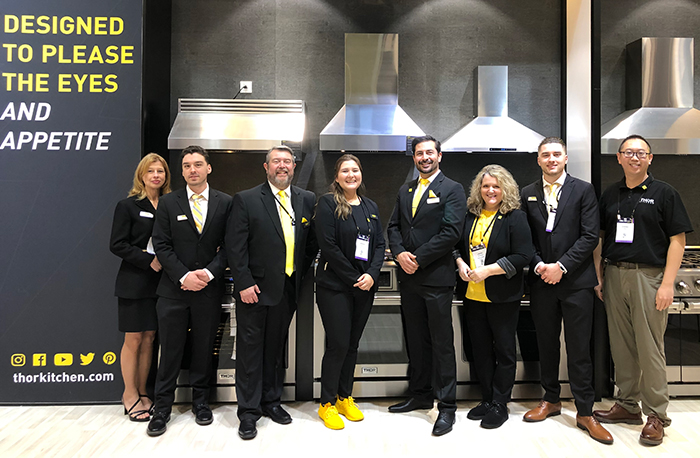 April 18, 2023
Thor Kitchen has expanded its direct-to-dealer distribution channels in the East Coast, New England and mid-Atlantic regions. Thor Marketing Group — the brand's factory-direct sales team — is now responsible for supporting its dealer base in Connecticut, Delaware, Maine, Maryland, Massachusetts, New Hampshire, New Jersey, New York, Pennsylvania, Rhode Island, Vermont, Virginia, Washington, D.C. and West Virginia. Dealer partners in these states will have direct access to Thor Kitchen's inventory, as well as high-touch service and enhanced marketing support from Thor Marketing Group. Thor Kitchen will continue to be represented by O'Rourke Sales throughout the Midwest and Southern U.S. regions.
"Between Thor Kitchen's growing assortment of professional-style appliances, Thor Marketing Group's professional, experienced team and the partnership of our dealers, we have a true opportunity to help our customers in the Northeast region to #cooklikeagod for years to come," said Kyle You, managing director at Thor Kitchen.
Started in January 2022, Thor Marketing Group possesses more than 100 years of cumulative experience in the appliance industry, primarily in wholesale and two-step distribution, and has West Coast offices based in Los Angeles and Sacramento. The group has worked directly with local dealers throughout the West Coast – and now along the East Coast – to fulfill inventory requests, provide marketing assets such as high-resolution product photography, distribute information on programming offers, including Flooring Terms, and develop discount programs for builders, designers and other trade professionals.
Thor Marketing Group's eastern team will be led by Northeast sales manager Karen Betz, who brings more than 30 years of luxury appliance experience with Sub-Zero, Wolf and Traulsen to the role. Betz's sons Alphonse and George Betz have also joined Thor Marketing Group to represent Thor Kitchen in the region.
"We are thrilled to represent Thor Kitchen and help more families enjoy affordable appliances with top quality performance and professional looks," said Karen Betz.