How to Thrive in the Age of Amazon
---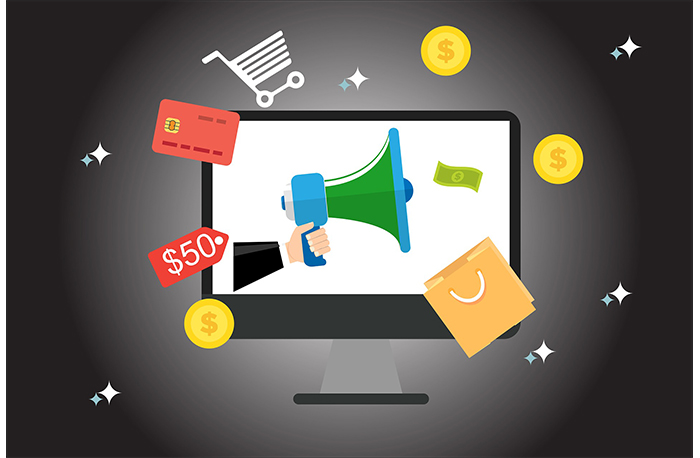 May 17, 2018
At this year's #KBIS2018 show, one of the main topics of conversation was how kitchen and bath designers, showroom owners, builders and remodelers can compete effectively, with respect to product sales, in the Age of Amazon.
I was a member of a panel that spoke about this topic at the National Kitchen and Bath Association's 2018 trade show that included Chip Devine, senior vice president of Multichannel Business Solutions for Ferguson Enterprises; VJ Teenarsipur, vice president of Delta Faucet's Online Business Division and Jeff Walcoff, vice president of sales and marketing for Marketplace Solutions, a firm focused on optimizing Amazon.com listings.
How to Deter Online Purchasing
To intercept consumers in their desire to purchase online because they think they are getting a better price, the businesses in the middle of the product sales cycle – the showrooms, interior designers, architects, remodelers and builders – have to do three things:
1. Communicate the benefits of their value proposition online, faster and more effectively to their buyers, both visually and verbally.
2. Build omnichannel distribution solutions that insure the long-term success of the business, no matter where or from whom the consumer decides to buy.
3. Build passive income revenue streams into their own websites so they are positioned to maximize their revenue, no matter where or from whom, the consumer decides to buy.
Devine said the key value proposition to be communicated effectively online is how a business provides an extreme level of personalized service, like Ferguson does for Delta Faucet. It was noted that this personalized service could include advice about warranties that are invalidated if consumers take certain actions with respect to kitchen appliances and bathroom products – advice they won't receive if they purchase online.
Teenarsipur made the point that although Delta has put in place an omnichannel distribution strategy and does sell direct to the consumer on Amazon, the company gets so much value add out of the Ferguson distribution channel that the continuing investment in this channel is worth it to Delta Faucet.
Devine made the point that Ferguson has also put in place an omnichannel distribution strategy through its purchase of Build.com. But through its ongoing investment in its extensive brick-and-mortar showroom network, it also continues to invest in supporting the designers, remodelers, builders and others who depend on Ferguson's showrooms.
I noted that it was essential to communicate with the online consumer more effectively, both visually and verbally, to cut through the noise and increase brand awareness and sales. One way to do this is with stories and customer testimonials via video and on blogs about how well your company responds when there is a major service issue – especially on a weekend, holiday or during a major weather event.
I also noted that showrooms, interior designers, architects, remodelers and builders need to start building passive income generation strategies into their own websites, i.e., strategies that allow forever increasing 24/7 profit generation, assuming increasing website traffic, versus letting sales of products flow through to Amazon.
Three Rules to Thrive
In summary, depending on where you are in the distribution chain, three elements are essential to thriving in the Age of Amazon:
1. Developing an omnichannel marketing strategy if you sell to more than one segment of the industry so you are well positioned to sustain and grow the profits of your business, long term.
2. Communicating the benefits of your value proposition more effectively online, both visually and verbally, in ways that are meaningful to the customer/client and that generate measurable and increasing brand awareness and sales.
3. Implementing a passive income strategy on your website so outside market forces don't impact your ability to grow your business and generate sustainable profits, long-term.
The author of this article, Leslie Carothers is CEO of The Kaleidoscope Partnership, a well-known digital marketing agency. She is also co-owner with Sam Henderson of Savour Partnership, www.savourpartnership.com, producing magazine-quality e-publications of all types for passive income generation.
www.instagram.com/savourpartnership
www.facebook.com/savourpartnership
www.twitter.com/savourpartnrship