Tips to Stay Up to Date on the Technology to Run Your Business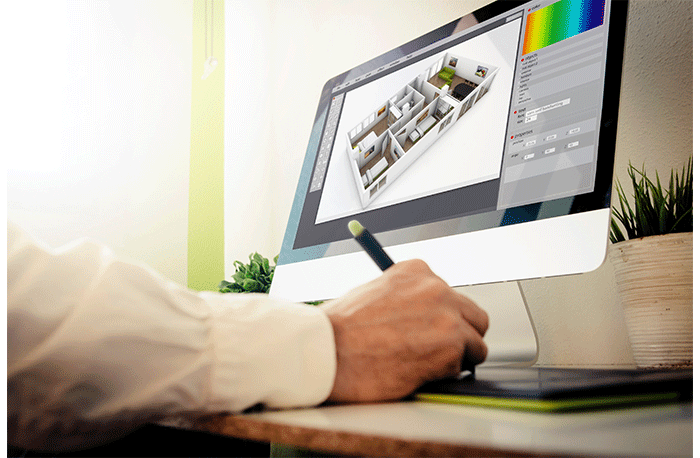 August 4, 2023
We've turned a corner when it comes to the availability, affordability and general pervasiveness of technology in our industry – there's no putting the cat back in the bag. Using technology to make the design and remodeling experience better for you and your clients has become foundational for a well-run business.
When it comes to finding and evaluating technology, it can be helpful to focus on the specific problems it can solve for your business. At Houzz, we think about problem solving for businesses like yours as well as for your clients. Our latest survey of homeowners looks specifically at what they say would have made the renovation process better. Your clients say they want clearer estimates, greater financial visibility, better communication about the schedule and the impact of changes and the ability to pay online, all of which can be accomplished via technology – like Houzz Pro – that's readily available today.
What I hear from K&B business owners is that they need to find the right balance of providing amazing service to their clients while increasing the ease and efficiency of how they operate – high touch without an overly high investment of time and people. The same technology that helps you deliver a high-end client experience should have the dual benefit of streamlining your workflow.
A newer set of technologies is also helping with another homeowner wish from our survey: 3D models to help them visualize the result. Houzz Pro incorporates LiDAR to make it easy to scan a room right from your mobile device and turn it instantly into a 2D plan or 3D model. We're using augmented reality in those same tools to enable remodelers to walk clients virtually through their future spaces. And be sure to keep your ears open for all things artificial intelligence as it starts to be applied in our industry.
So how do you find out what's out there so you can make the right investments for your own business? Here are my top recommendations.
Let Others Do the Research
Stay up on the latest technology in magazines like this, follow blogs that offer timely product news, listen to podcasts (like KBB's From the Tap) to hear from industry experts, and keep an eye on general technology news.
Talk to Your Clients
Keep an open dialogue with your clients to find out what worked well during your projects and areas for improvement. Those discussions may help you identify the type of solutions your business needs to implement. Houzz also publishes research on what homeowners want from the professionals with whom they work.
Learn From Your Peers
We often profile designers using Houzz Pro to find out how they're using the software to make their lives more productive and efficient. Those stories can create lightbulb moments that inspire new ideas. Professional association groups are also a great resource.
Build a Network
Engage with fellow designers and remodelers through online forums or in your local communities. So much can be learned over a cup of coffee or Zoom when you're rehashing challenging moments and celebrating big wins. It can be helpful to have a group of trusted colleagues to find out their tips for using software to meet your needs.
Attend Trade Shows
If you've ever been to KBIS, you'll understand the sheer volume of new products – including software and other technologies – presented annually. Trade shows offer an amazing font of information through their educational content but also on the show floor, where companies often unveil new products.
Check Review Sites
There are a variety of these, like Capterra, that encourage other designers and remodelers to rate software products based on ease of use, value for the money, functionality, customer support and likelihood to recommend. Before you move forward with any subscriptions, it's a good practice to find out what your peers are saying.
Be a Student
Once you've begun to incorporate software into your business practice, be sure to take advantage of the resources available to you as part of your subscription. You may originally sign up to take advantage of the visual tools, but don't miss out on the rest of the product suite that may help you get paid and save you hours in back-office work.
Ultimately, the software you choose to use should both streamline your operations and enable you to create the type of standout client experience that will become a key competitive advantage now and into the future.
By Liza Hausman, vice president of industry marketing at Houzz, houzz.com
Photo credit: MclittleStock/Adobe Stock