Top Knobs Launches Hardware Design Contest
---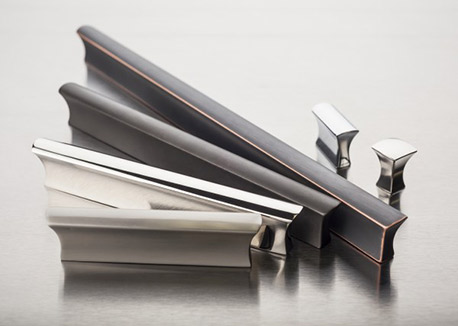 December 3, 2014
Top Knobs challenges consumers to participate in their first-ever Cabinet Hardware Design Contest, the #TopKnobsChallenge. To enter, participants should submit an original hand or digital drawing of an idea for a kitchen cabinet knob, pull, latch, etc., along with a short description.
The winning prize is $1,000, and two $500 gift certificates will be awarded to the runners up. Winners may also receive royalties on sales if their design is produced.
"The goal of this contest is to challenge the design community to create the next great innovation in cabinet hardware design," said Warren Ramsland, president for Top Knobs. "We look forward to reviewing each entry in hopes to discover a creative new approach to designing and producing Top Knobs hardware."
The #TopKnobsChallenge can be entered by visiting the Top Knobs blog. The contest ends January 4th, and winners will be chosen by a jury.