TOTO Launches a New Washlet Advertising Campaign
---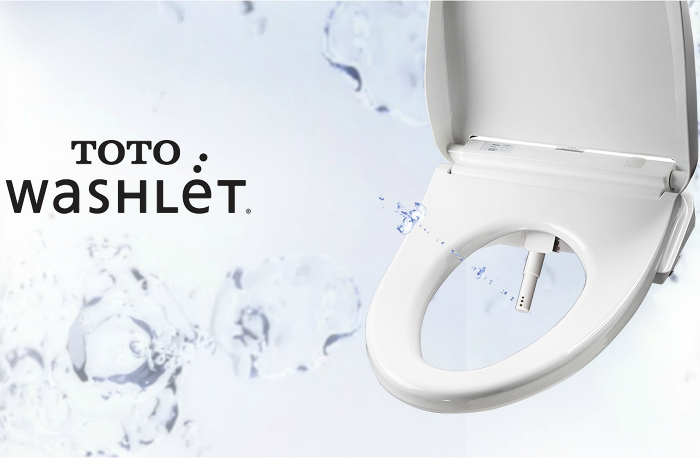 December 6, 2016
TOTO, the world's largest plumbing manufacturer, announced that it is launching a new brand advertising campaign to support its popular line of Washlet bidet seats. The new strategy challenges the status quo in U.S. bathroom habits and personal hygiene by urging consumers to "redefine clean" and join the "Refreshing Revolution," by cleansing with water after a bathroom break by using a TOTO Washlet.
"TOTO has sold more than 40 million Washlets globally, creating millions of brand advocates around the world," said Bill Strang, president of operations and ecommerce. "Our new advertising strategy builds on that rich foundation coupled with American society's obsession with cleanliness and hygiene to motivate U.S. consumers to make the switch from outdated, ineffective bathroom habits to this modern, innovative approach to personal cleanliness."
Developed in conjunction with the Wray Ward Agency of Charlotte, N.C., TOTO kicks off its new U.S. advertising campaign with a 30-second television spot that will air in San Francisco, Los Angeles and New York during the months of December and January. The new TV commercial will be broadcast on cable networks, including CNBC, HGTV, Bravo and the Travel Channel. TOTO is also supporting its new campaign with digital advertising, public relations, social media and a Washlet microsite.
The new campaign's television, digital and social media ads highlight the myriad ways that TOTO's Washlet bidet seat improves people's lives—making personal cleansing easy by introducing the purity of water to the power of innovation for a just showered feeling. With a Washlet, consumers may redefine what it means to be clean after a bathroom break and enjoy a new kind of personal cleanliness that is better for them and better for the environment (less toilet tissue). Smarter, simpler and cleaner, the Washlet bidet seat may be installed on nearly any existing toilet.
TOTO invites consumers to follow #Washlet on social media to see what can happen when obsolete bathroom habits are thrown out the window and Washlet bidet seats become the new normal for personal cleanliness in the United States. If consumers wish to share their personal insights and experiences as they redefine clean and join the Refreshing Revolution, TOTO will repost the most inspirational with credit when @TOTOUSA and #Washlet are tagged.
TOTO's new Washlet television commercial may be found at www.Washlet.com and on its YouTube Channel.