Vacation Rental Designers Launches Membership Program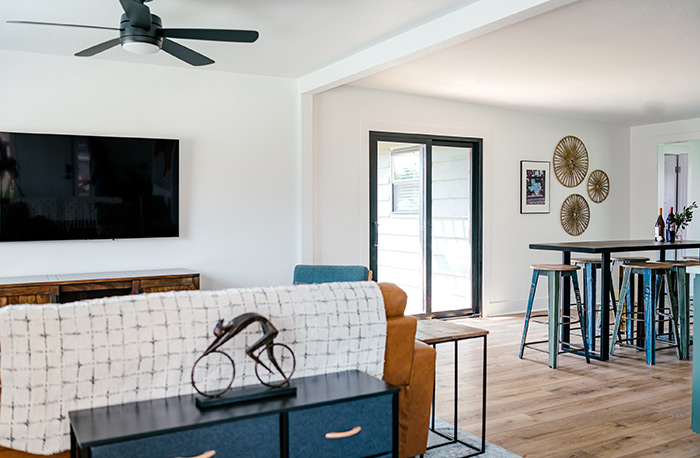 April 25, 2023
Luxury interior design brand Vacation Rental Designers launched a new membership program for designers during the inaugural VRD Summit.
"Our goal in launching the membership and mentorship program is to combine our trifecta of experience and knowledge in the vacation rental market and to provide industry perspectives for building a more successful vacation rental business," said Julia Harmon, co-founder of Vacation Rental Designers.
The initiative is led by Vacation Rental Designers co-founders Jessica Duce, owner and principal of interior design firm JDuce Design and expert vacation rental designer; Harmon, experienced Realtor with Compass RE Texas LLC and seasoned property manager; and Cass Pietrok, owner and operator of multiple vacation rental properties. 
Launched in sync with the VRD Summit, the Vacation Rental Designers Membership is available to interior, kitchen & bath and vacation rental designers who want to learn more about the business of vacation rental design. The program is packed with everything a designer needs to know to get started in a vacation rental design business.
This inclusive membership program also works to educate and inspire its designer members on how to work with owners/investors, property managers and service providers; how to discover and talk the language of Vacation Rental Design and how to gain the best value for each property so that your investment delivers bigger profit margins and higher ROI's.
"For a designer who sort of stumbled into vacation rental design nearly a decade ago, I have learned a lot, and have worked hard to educate myself, owners and the brands I work with." said Duce. "My love for the vacation rental industry also makes me want to share what I have learned along the way. There is a need for designers who are embarking into the STR industry and to come in with an understanding on how the owners can make a profitable business and what these properties need to be successful. As one of the fastest growing categories in design, I am excited to support and mentor others about this exciting niche and to help our design community grow this field even more."
The Vacation Rental Designers Membership is a combination of courses, consulting and community for designers who want to learn more about the booming vacation rental design industry. The membership program also helps train new designers with education and courses on how to best access new investment properties and how to present the property's value to their clients and how to deliver the best guest experience.
"As an owner of several successful STR properties, it is important to educate owners and investors on what design strategies yield the highest return on investment, and I have first-hand experience and proven track record for what works best for achieving the best ROI," said Pietrok. "Having great design specifically for your rentals equates to an increase in my property's profitability. This strategy, as well as knowing how to run the business side of the property, are my secret sauce. I look forward to sharing these powerful insights with our membership."
In addition to education and courses, each month, the Vacation Rental Designers Membership Program features live Q & A sessions with one of the founders to answer the most pressing questions and how to work through your biggest challenges. Signature courses, resources, collaboration, product and brand discoveries, coaching and community are all in one place to support the vacation rental design industry. 
A Vacation Rental Designers Membership also includes access to a tribe via a private online community of like-minded creatives who are also building their vacation rental businesses.