Vantage Lighting Expands with New Partner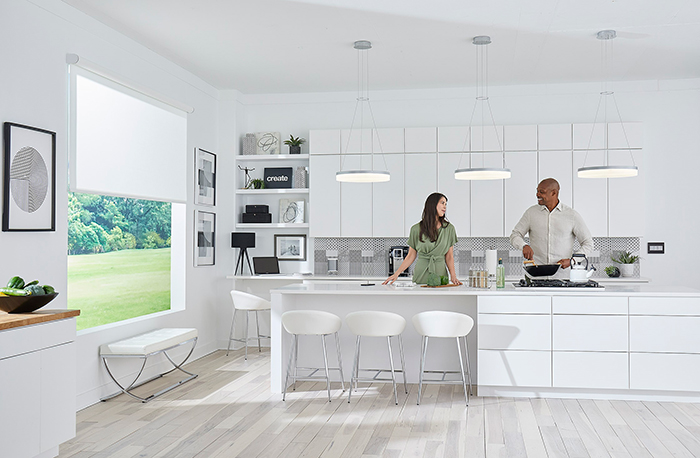 October 5, 2022
Legrand's lighting control brand Vantage has added retrofittable lamp manufacturer Soraa: Simply Perfect Light, a division of Korrus, to its growing lighting fixture alliance. With this partnership, customers can expect a seamless pairing between Soraa best-in-class spectral technology and Vantage lighting controls. Soraa VIVID Brilliant and Warm Dim lamps are guaranteed to work with Vantage's InFusion controller and the company's customizable keypads and touchpanels. The end-to-end solution enables control of a fixture's saturation, hue, intensity and color temperature.
"Soraa beautifully demonstrates the power that lighting has to transform a room and the mood," said Dave Keller, business development, Legrand Residential Shading & Controls. "Together with our controller, the lighting environment can be fully and effortlessly realized. We're so excited to expand our offering of compatible lighting fixture options for our installers, designers and architects looking to utilize Soraa in their plans."
Long heralded for its spectral superiority and the professional's choice in full-spectrum replacement lamps for the commercial market, Soraa is an option for dealers looking to upgrade their clients' home lighting from halogen to LED. Soraa was founded by Nobel Prize Laureate Shuji Nakamura, who pioneered full-spectrum light to enhance natural quality light indoors. With Soraa's unique spectral lighting technology that produces truer colors, brighter whites and richer reds, the company is widely adopted by lighting specifiers for museum, art gallery and high-end retail settings. It is equally beneficial at home — from illuminating art collections to accentuating home furnishings, textiles and finishes.
The company is driven to bring nature's light indoors to make illumination something to see and experience. When combined with Vantage's LHUMAN Human Centric Lighting solution featuring design-friendly control touchpanels or keypads and automated shading from Legrand Shading Systems, homeowners can intelligently render the perfect lighting environment for any task or mood.
"We're very excited to partner with Vantage and be part of their lighting alliance," said Steve Glenn, director of high-end residential at Soraa. "Vantage's keypad aesthetics and control solutions are second to none — intuitive, easy to program and beyond the expectations of the homeowner."