Vantage Lighting Fixture Alliance Grows with Lucifer Lighting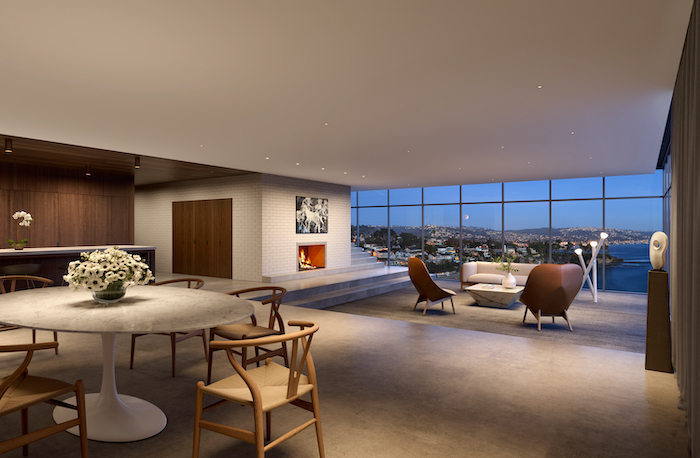 November 14, 2022
Legrand's lighting control brand Vantage has strengthened its lighting fixture alliance with new member Lucifer Lighting. Known for designing and engineering high-quality, unobtrusive architectural lighting fixtures, Lucifer Lighting illuminates the world's most beautiful spaces. The company's lighting fixtures are created with a deep understanding of architecture and design that pairs beautifully with Vantage's LHUMAN Human Centric Lighting (HCL) solution. Together, they offer a comprehensive and beautiful lighting design and user experience that is ideal for any new residential construction, remodel, or redecorating project.
"Lucifer Lighting accentuates the beautiful details in a home and creates an inspirational environment," said Dave Keller, Business Development, Legrand Residential Shading & Controls. "As part of our alliance, designers and installers are well supported to create high-impact lighting designs with Lucifer's lighting fixtures along with our elegant and intelligent control options that add to the experience."
Lucifer Lighting products include AtmosTM, 2 Series, Fraxion®3, Fraxion®4, Monopoint, Cylinder, Squillinder®, Track, and more. These fixtures feature a minimalist design, seamless installation, adjustment and aiming capabilities, high-quality proprietary LED optic systems, as well as elegant finishes. When combined with Vantage Lighting's LHUMAN — featuring design-friendly lighting control touchpanels or keypads and automated shading from Legrand Shading Systems — architects, interior designers, and installers can intelligently render the perfect lighting environment homeowners need for any task or mood. Legrand makes this easy by building a resource library to import calibrated tunable loads into a project. The color-mapped tunable profiles are included with each load, and programming is made simple after addressing the fixture and load.
"Our fixtures are informed by science and wonder, and created with passion and precision," said Matt Fox, VP of Residential Sales, Lucifer Lighting. "Vantage's portfolio of lighting controls and LHUMAN technology complement our fixtures. We're happy to be a member of the alliance and to help designers and installers create a seamless, end-to-end lighting experience."