Vauth-Sagel Welcomes 25 Vocational Trainees
---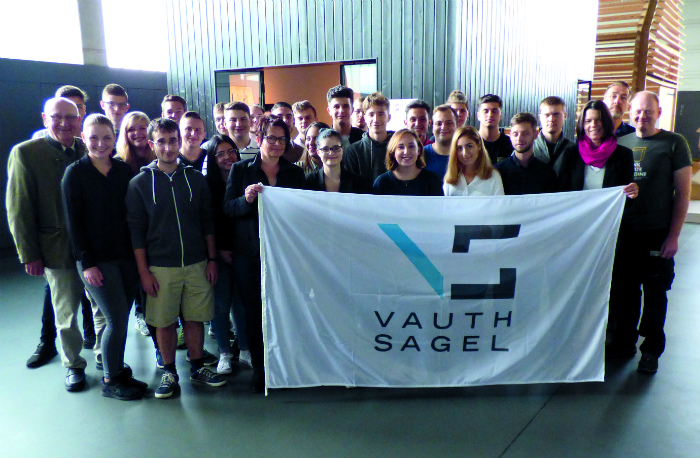 September 28, 2017
Earlier this month, 25 youth began vocational training with Vauth-Sagel, the German system component manufacturer. For many of them, the training is the first step towards a successful career with the Vauth-Sagel group of companies. This program actively counteracts the shortage of qualified workers and successfully recruits vocational trainees for different areas each year.
Vauth-Sagel will train the new recruits for jobs in the technical arena as well as business administration at the four company sites in eastern Westphalia and northern Hesse. In addition, a student studying for a B.A. in business management has been given the chance to complete the practical part of her degree with a subsidiary.
"We are delighted that we have once again managed to find suitable candidates for all vocational training places this year," said Dr. Martin Sagel, head of the HR department.
The company began to provide vocational training soon after its establishment by Heinrich Sagel. During training, the recruits learn about the latest technical developments and gain expertise in materials, such as wire, steel, sheet metal, wood and plastics. Once the trainees are fully qualified, they have the opportunity to benefit from the company's global business.