Very Simple Kitchen Opens Milan Showroom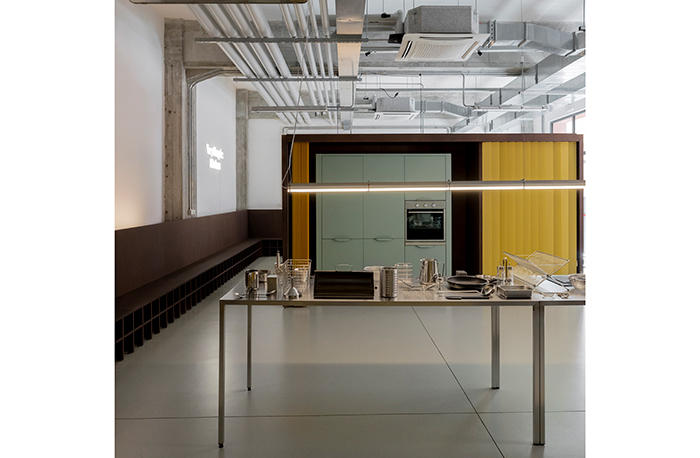 June 5, 2023
Very Simple Kitchen has a renewed brand identity and a first permanent location in Milan inside BasicVillage.
The new space was designed by architect Davide Fabio Colaci and expands on the concept of the traditional courtyards that Milan holds so dear. It meets the need of a place to display and to meet. A long, colored wood pulp bench stretches along the perimeter, encircling a wide space at the center where a variety of events will take place, allowing the location to become a tangible and lively focal point for the community in the city.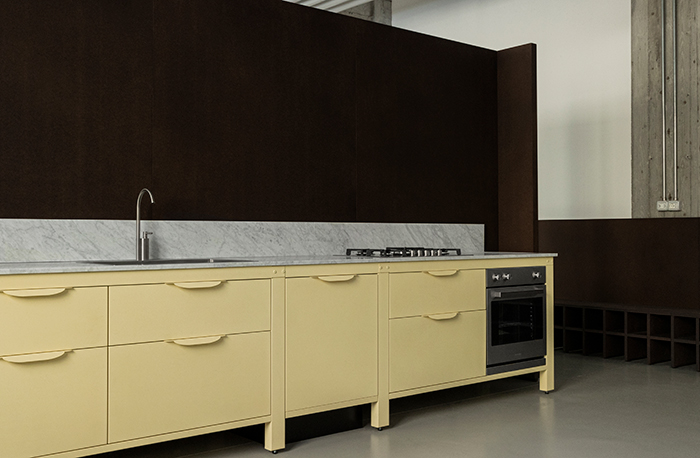 Unveiled at Milan Design Week, the brand's new visual identity was the result of a strategic plan developed by Simple Flair and translated visually by Giga Design Studio.
Since 2016, Very Simple Kitchen has been at the heart of a community centered around its iconic, modular steel kitchens, which are designed to last through different times and spaces. The brand has stood out for its ability to build high-quality products and systems while putting people first and nurturing a strong and ever-growing community, step by step, kitchen after kitchen.