Villeroy & Boch to Expand Bath and Wellness Categories in North America
---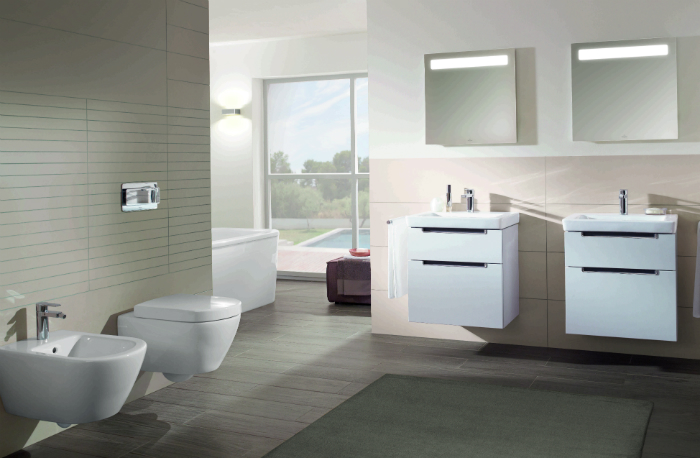 November 13, 2017
Villeroy & Boch announced its strategic shift to direct distribution in the North American market. This announcement reflects the next critical step in the company's long term strategy in the Americas, which aims to provide a focused and deeper level of service for its distribution partners, a $20 million investment in its factory in Ramos, Mexico, a more integrated supply chain to meet local customer demands more efficiently and a dedicated North American distribution center that will carry an extensive local inventory position. Villeroy & Boch will cease distribution through TOTO and begin direct sales and shipping distribution in January 2018.
Through the strategic expansion of the local market sales team and a national network of highly qualified rep agencies, Villeroy & Boch will assume all sales, distribution and after-sales support for all Villeroy & Boch products to enhance service to distributors. In addition, customer service and technical after-sales support will be headquartered in Monroe Township, NJ, and inventory levels held in the Villeroy & Boch distribution center for the Americas will be increased.
"We are very grateful to TOTO for the distribution partnership we have had in market to date," said Constantin von Boch, vice president of sales & marketing, Villeroy & Boch USA. "Their support of the Villeroy & Boch brand and our strategic plan for the Americas has been indispensable. As we begin this new chapter, we are well poised for growth."
With this investment in localized operations and inventory levels, Villeroy & Boch is initiating the steps necessary for expanded local assortments in key product categories including toilets, decorative lavatories and washbasins, tubs, medicine cabinets, vanities and bathroom furniture beginning in 2018.
While Villeroy & Boch bolsters operations and sales support within its long-held distribution network in North America, it will also expand focus of business operations for commercial project specification.
"We are pleased to expand our team and increase presence of the Villeroy & Boch brand in the North American market," said von Boch. "We've developed an extensive distribution network and presence spanning the entire North American continent. The team will focus their talents on delivering superior value to our growing network of distributors who rely on our innovation, quality and collaboration."