VitrA Joins NKBA Global Connect Program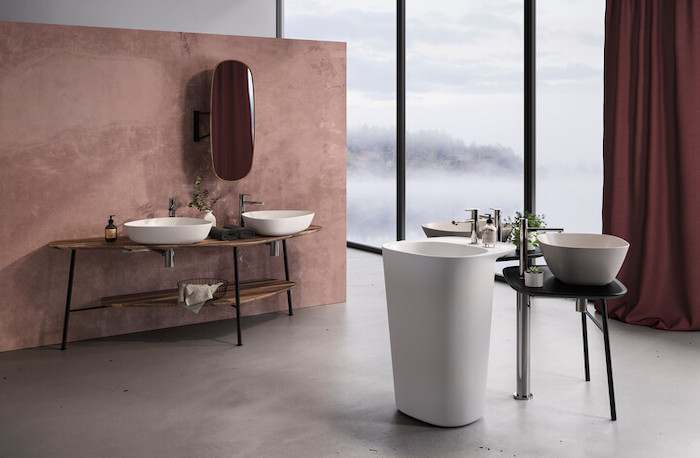 December 28, 2022
The National Kitchen & Bath Association (NKBA), representing nearly 50,000 North American kitchen and bath industry professionals and the owners of the Kitchen and Bath Industry Show (KBIS), announces its newest NKBA Global Connect Program member: VitrA, leading global provider of a full range of bathroom components.
Located in Istanbul, Turkey, VitrA is one of the few brands in global markets to offer every component of the bathroom. Applying design intelligence to the total bathroom concept creates inspiring bathrooms in a wide range of choices, complete to the smallest detail. VitrA supplies millions of pieces of ceramic sanitaryware each year to over 75 countries on five continents, accompanied by a matching series of bathroom furniture, bathtubs, taps and accessories.
A high-achieving competitor in foreign markets since 1983, today VitrA is the leading global provider of a full range of bathroom components. 75% of production is sold abroad through a powerful distribution network.
This extraordinary growth in export markets is anchored in the founder's unshakable vision. Dr. Nejat Eczacıbaşı always maintained that lasting success demanded hard work, risk-taking and innovation. He said, "Success comes those who chose the easy path, and boldly embrace innovation and advances."
VitrA will first enter the U.S. market with an introduction of fine fireclay kitchen sinks including a range of apron and undermount sinks in glossy and matte colors. "Our new kitchen sinks include sizes from 18-in. to 36-in. We developed an industry-first 25-in. fireclay sink with 12-in. laundry depth in this collection," said Jeremy Cressman, VitrA spokesperson. "Fireclay is a durable and healthy material, not only in surface cleanliness with antibacterial properties but in the material formulation."
On the product development front, VitrA focuses on smart ideas to reduce water consumption in the bathroom. New WC pans, urinals and taps designed by VitrA teams save over 190 tons of water a year at the end-user level, as well as contributing to significant reductions in power use and carbon emissions.
With more revolutionary products in the pipeline, VitrA continues to shape the future of the bathroom – inspired by the Blue Life pledge for a world with a future.
"Although VitrA's product portfolio in the North American market consist of only kitchen sinks at the moment, we have more ambition to invest in a North American-specific bath portfolio and the VitrA brand," continued Cressman. "Stay tuned for our luxury bath collection displays at KBIS 2023!"
The NKBA Global Connect Subscription program offers a robust package of resources and connections to help international brands enter the North American kitchen and bath marketplace. Access to industry experts, proprietary NKBA market data, North American design and construction insights, VIP events and networking programs give NKBA Global Connect Subscribers a unique view into the market before they commit to launch. For more information on NKBA Global Connect, click here.
"We are excited to welcome VitrA into our NKBA Global Connect program," said Suzie Williford, EVP and chief strategy officer of NKBA. "We continue to build an outstanding program designed to help marketers navigate the vast North American kitchen and bath market, and it's gratifying to see it grow."