Walker Zanger Purchases Limestone Quarry
---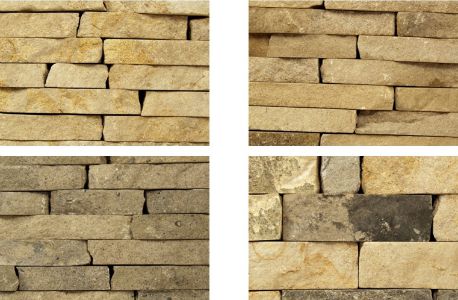 September 29, 2015
Walker Zanger, the stone and tile company, has purchased its own limestone quarry in Oklahoma, marking a major company milestone. Through the acquisition of Mustang Stone Quarries, LLC, Walker Zanger will now source, design, finish and distribute the limestone products for which it is known.
"This is a new chapter for Walker Zanger, but it's a story more than 100 years in the making," said Walker Zanger President Jonathan Zanger. "The rich, calcite-laden Wapanucka oolitic limestone was originally quarried at this site over a century ago." After the first quarry workers were drafted to help pave European roads during World War I, the quarry fell into disuse for decades, and many of the original blocks remained and had been sitting idle for 80 years before Walker Zanger began purchasing, finishing and selling the stone.
The Wapanucka oolitic limestone is as beautiful as it is versatile and will be available in colors ranging from taupe to gray. It is applicable for interior and exterior usage, including cladding and paving. The stone's durability and longevity are witnessed in landmarks such as the neoclassical Abilene, Texas courthouse built in 1914.
"Our company works with the world's best quarries, so when we saw the opportunity to purchase one for the first time here in the states, we seized it," said Zanger.
The quarry itself is centrally located in southern Oklahoma, close to both Dallas and Oklahoma City, within two days' trucking radius from the entire contiguous United States and southern Canada. The new quarry, adjacent to the original site, will produce Walker Zanger products within the next 18 to 24 months following the completion of equipment upgrades and permitting.