Wellborn Cabinet Announces $17 Million Expansion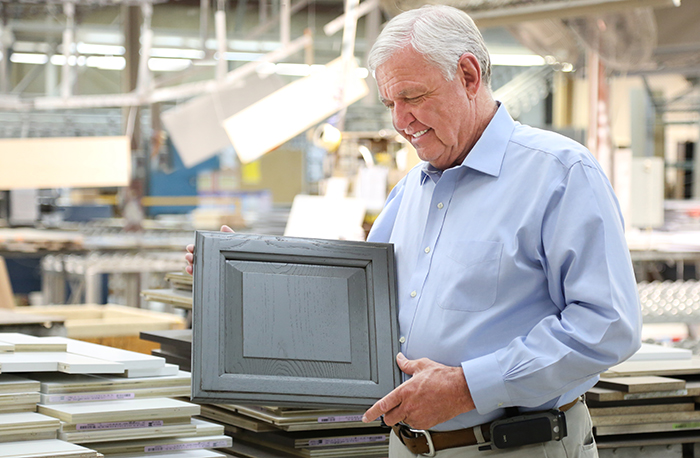 August 26, 2022
Wellborn Cabinet has announced the creation of a $17 million expansion in the form of a 250,000-sq.-ft. facility in Oxford, Alabama, creating 415 new jobs. This facility will begin to make a new brand of kitchen and bath cabinetry product. The new location is 60 acres in the Oxford West Industrial Park in Talladega County. Construction is set to start in spring of 2023 with completion and operations start-up in the fall of 2024.
"As we were looking at areas for expansion opportunities, we wanted to continue our growth within the state of Alabama," said Paul Wellborn, CEO. "Oxford was very accommodating and helpful throughout the process. The new location will be close to Interstate 20 and a broader workforce, which are both critical to our success."

In today's climate, it is more crucial than ever to create jobs and to have American-made, quality products. Wellborn appreciates the partnership with Oxford, Talladega and the Calhoun County EDC to make this possible. Wellborn Cabinet Inc. is excited for this next step and what it means for the company and all it's many employees, both current and future.
Since 1961, Wellborn Cabinet, Inc has been committed to being the most valued provider of whole home cabinetry. The company has always been proudly "Made in USA" and has dedicated every day to creating quality products that last a lifetime. Now, Wellborn Cabinet, Inc has vastly increased its product selection to include seven lines: Aspire, Premier, Estate, Select, BathScapes, Home Concepts and First Haven.

Wellborn Cabinet Inc. has been based in Ashland, Alabama, from the start, creating jobs and revenue for 1,336 employees. The company has grown to be one of the largest cabinet manufacturers in North America.