What Do Consumers Want In Home Appliances?
---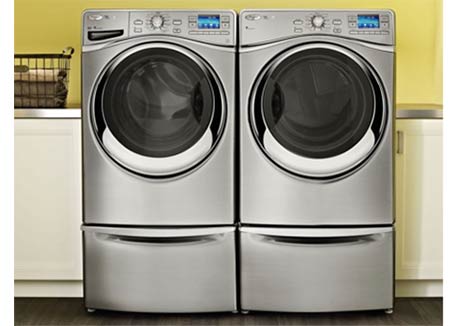 February 6, 2015
Consumers got a look at the newest innovations in home appliance technology, as three of the top industry shows wrapped in Las Vegas. The Consumer Electronics Show, Kitchen and Bath Industry Show and the International Builders' Show each featured thousands of new home appliances, and now it's time for companies to figure out which of those products consumers will really want.
Whirlpool Corporation recently conducted a survey to determine what technology is important to their U.S. consumers. The company found that consumers are looking for technology that's purposeful – not impractical.
Consumers are primarily looking for technologies that cut through the noise. Generally, respondents were much less interested in certain novelty technologies, such as refrigerators that make phone calls or equipped with television screens. Instead, they're interested in impact – technology that solves problems and saves time.
"We're at an exciting intersection in home appliance design," said Brett Dibkey, vice president of integrated business units at Whirlpool Corporation. "Consumers want technology that is both seamless and substantive, and that means applying smart, thoughtful design to our home appliances from the inside out. Advanced sensor technology and connectivity allows consumers to perform daily tasks like laundry and washing dishes more efficiently. Smart product design allows them to do so at the touch of a button. It's really about creating appliances that will allow consumers to get back to doing what matters most – spending time with family and friends."
Survey findings include:
On average, consumers can spend up to 11 hours combined each week on preparing meals, washing clothes and doing dishes.
Nearly all homeowners are interested in energy efficiency (95%) and easy-to-clean (93%) features in their home appliances.
Among the top appliance features that consumers think would make their lives easier, easy cleaning was a common theme – 39 percent of respondents are looking for cooktops that don't stain, 38 percent want clothes washers that dispense detergent based on the dirtiness of clothing, and 33 percent are looking for ranges that are easy to clean.
Looking toward the future, around half of homeowners surveyed want the ability to pull up recipes from a countertop, dry cleaning technology in the home and appliances that fold clothes.